The information in this post might be outdated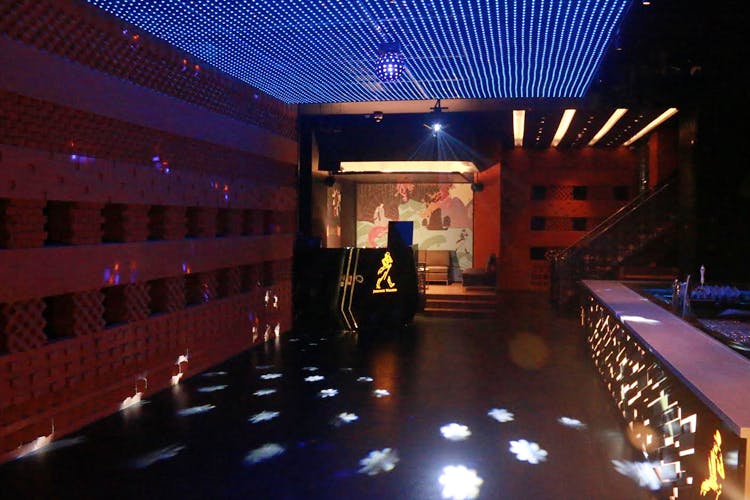 Say Hello To The Darling Of Mumbai: China House Lounge Is Back In A Splendid New Avatar
Shortcut
Mumbai is known for its crazy nightlife, the popular party destination met its calling and has evolved into something spectacular and is back in a new look! China House lounge located at Grand Hyatt Mumbai will be your new 5-9 hangout spot – a swanky transitional lounge open all days.
What Is It?
China House Lounge is now open in a lounge avatar when one can come chill and unwind post working hours amidst a transitional ambiance. So, dial your squad right away and head to this lounge for an amazing experience. Here's what you need to look forward to
Chinatown feels!
The walk to enter the Lounge is made of intrigue brick and latticeworks and a coin wall that creates an illusion of the bylanes of Chinatown. The corridor resonates the ambiance of the Chinese trading routes of the 40's and the 60's. So, get ready to be time transported!
Exclusive Johnnie Walker Experience
This place is unique and so is the association, for the first time Johnnie Walker has collaborated to offer its audience an exclusive Johnnie Walker experience. Like the iconic brand itself, the collaboration is distinct but subtle — easy to discern by connoisseurs with a keen eye for detail.
Global Cuisine
A menu curated by the very talented Chef Jef Foster that showcases a quirky twist in Indian, authentic Chinese and London inspired cuisines. The lounge will be open from 5 pm to 2 am for its audience serving lip-smacking food and crazy signature cocktails that are inspired from the prohibition era and depict distinct infusions and exquisite blends served in their signature style. From the navari to the mob boss, the cocktails are definitely a must try and a perfect conversation starter.
Comments