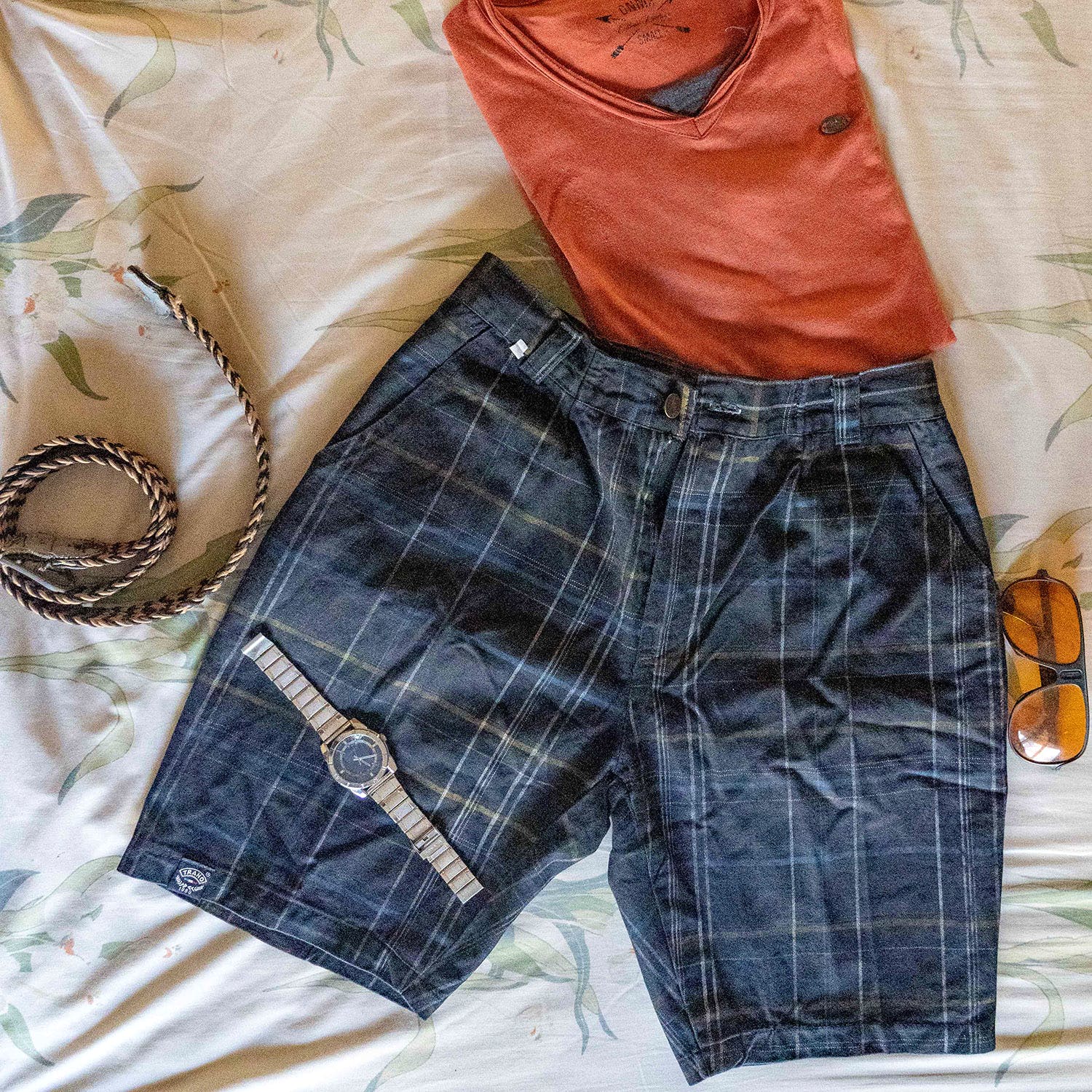 Where To Score Funky Shorts This Summer In Mumbai
Summer is upon us and 'tis surely the season to pack up those jeans and pull out those linen and cotton shorts that one needs to live in to survive. Lucky for you, our little guide is here to help. So, get ready to buy yourself a pair for each day of the week, folks!

Fascination Garments
This export shop in Bandra is where you need to head to pick up branded apparel in prices that will make your jaw drop. This store has been around for over 27 years, and we have been fans of their summer collection of shorts since forever. Branded labels, export items, homegrown brands, you'll find everything here. Best part? The quality of clothes is as good as the ones you get in the branded stores. Take our word for it.
Price: INR 650 for men, INR 450 for women
Mela Store
If boho-chic is your style, you need to head to this store in Bandra to check out their bohemian clothes and antique jewellery. While they have a fun range of boho outfits available, their shorts (cotton, linen and more) are a great pick especially since they can be worn as both casual wear and party wear. Plus the collection is super unique, and we've heard even some of the Bollywood biggies like to drop by for a few outfits once in a while.
Price: INR 695 for both men and women
Si Branche
This boutique near Pali Hill has something for every occasion….and for every budget! They have a brilliant collection of shorts on display, and we picked up a few for ourselves because life is too short to ignore cute blingy clothes! Plus they also have almost every color of denim shorts available, and we're big fans. They have a collection only for women.
Price: INR 1,650 for women
Fashion Fever Forever
This store in Vile Parle is where you need to be shopping from if you're on a tight budget this summer. They have a super cute collection of party wear hot shorts for women (in all imaginable colors) and some of these come within INR 500.

Fendi
Men, this one's for you! Over the last 25 years, this store has been bringing in the latest, in-vogue men's styles to the city at affordable rates. If you've been looking for trendy, funky shorts in interesting prints and colors, check out this store in Bandra for a goal-worthy summer wardrobe this season.
Price: INR 750 for regular shorts and INR 850 for linen shorts
Loot Le
This export shop is serious about turning their shoppers into hoarders, and we're living proof after having walked out with bags filled with funky summer shorts, summer dresses and so much more. Best part? We found shorts within INR 500!

Comments