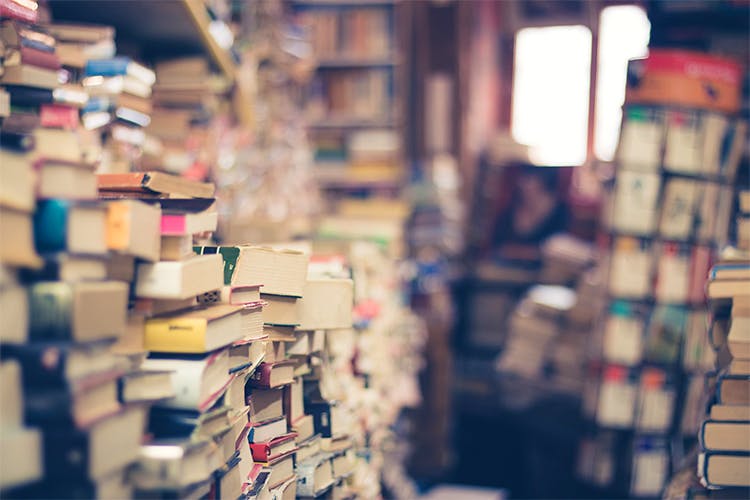 Exams Over? 7 Stores That Will Buy Your Textbooks At A Good Price
All the exams are coming to an end and we can understand how you can't wait to get rid of those textbooks from your shelf. While a lot of people give their textbooks to their juniors, some people sell them off too. For them, we have compiled a list of books sellers who will buy your textbooks at a good price.
All you have to do is keep one thing in mind, that the books you are willing to sell should be in a good condition so that it can be sold to another buyer who needs it. From textbooks to guides to novels, these shops buy everything at a reasonable price.
Jagdish Book Depot, Thane
Jagdish Book Depot in Thane is open to buying textbooks which are in good condition. The latest edition gets paid more so if you have a new textbook, then it will work out in your favour. The shop buys the old books at 30% of the price which is quite reasonable considering other book buyers who buy at 15-20%.
Pustak Kala, Borivali West
Pustak Kala in Borivali West is another bookstore that buys books at 30% of the original price. The books should be in good condition and the latest editions will help. The shop is located in Borivali and accepts books from all the education boards.
Ideal Book Depot, Dadar West
Ideal Book Depot at Dadar West will buy your old text books at 30-50 % of the original price depending on the condition and edition of your book. Apart from your text books, you can also sell your novels, atlases etc. if they are in a good condition.
Suresh Singh Books Buying, Mahim
For all the college going students, this is the shop! Suresh Singh Books Buying doesn't purchase the school textbooks but they take college course books like law, medical engineering etc. at a very attractive rate. You can sell your course material at 30-50% of the original price at this shop.
Sai Book Depot & General Store, Airoli
For all the students of the state board, this is the best shop to go to. Sai Book Depot & General Store in Airoli buys state board books at 50%. They also take CBSE and other boards at 30-40% depending upon the condition.
Ramchandra Book Collection, Chembur
If you are the person who studies with a lot of guides and reference books along with the text book, then you are in luck. Ramchandra Book Collection at Chembur buys text books and their guides at 20-35% of the original price depending on the condition. Also, they buy novels and other books to. Do enquire about the genre before taking the books to the shop.
BX Zone
If you are tired of those old piled up books in the corner of your room, then you should get on BX Zone. It is a website where you can sell your old books at the prices that you decide. All you have to do is upload a picture of the book with the description and mention the price. You can also sell textbooks of both schools and colleges on BX Zone as there are several buyers for the same.
Check them out here.
Comments