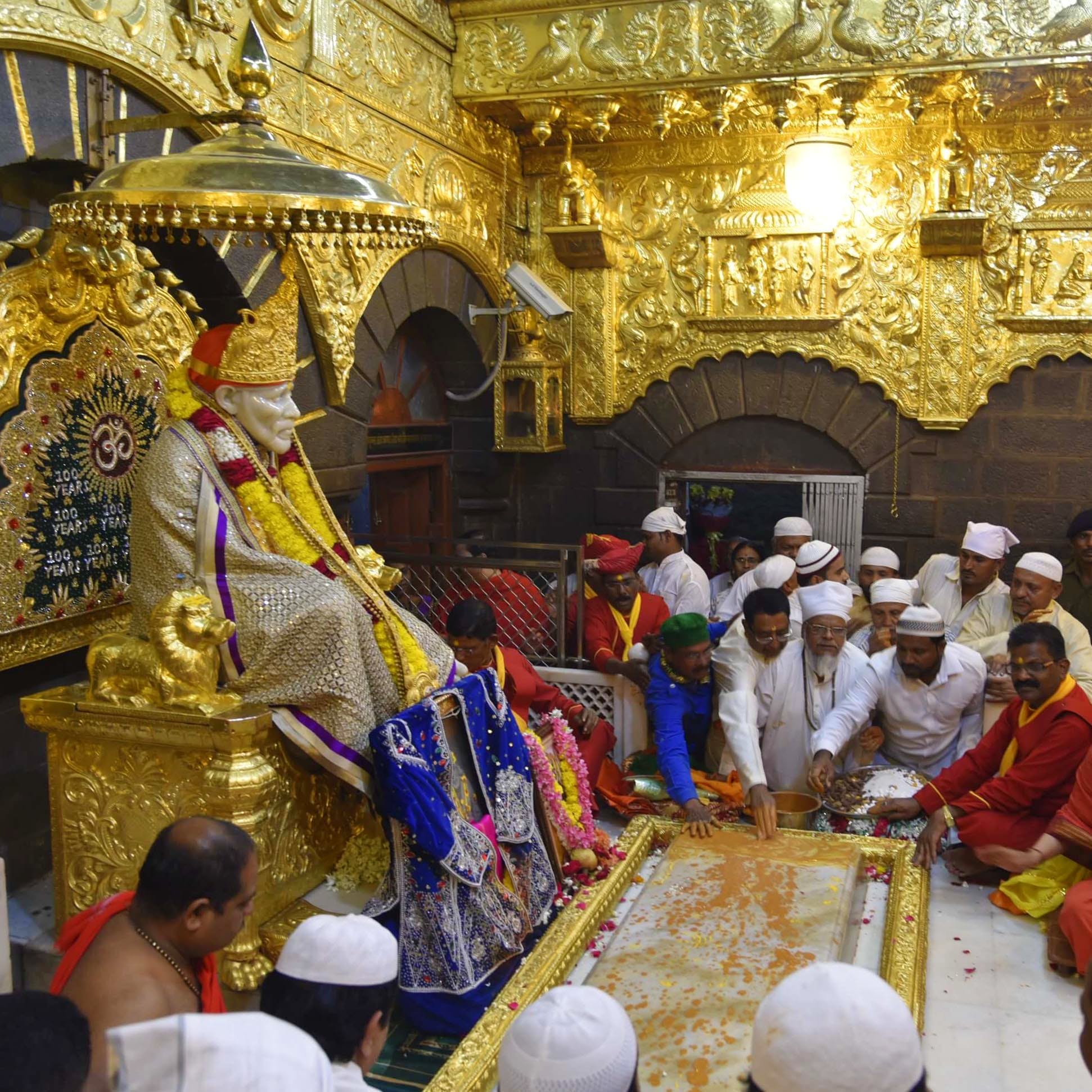 VIP Darshan Et All: Your Guide To The Famous Shirdi Temple
Shortcut
The famous temple town of Shirdi is known world over as one of the busiest pilgrimage sites in the country. Located right in the heart of town is the Shirdi Sai Baba Samadhi Mandir, that holds his mortal remains.

What Makes It Awesome
There are multiple ways to reach the temple town, either by road (270 KMS from Mumbai), by rail or even by flight (daily flights to town).
The temple complex is spread across 200 square meters and the Samadhi Mandir is the main temple in the complex. Apart from this, the temple premises houses a Gurusthan which is the spot where a neem tree is worshipped. The temple also houses a museum.

While the Sai Baba mandir is built with stone, the samadhi mandir is constructed with white marble. The samadhi is surrounded by a fence, also made of white marble and festooned with patterned decorations. There are two pillars made of silver, decked with designs. Behind it is a huge figurine of Sai Baba sitting on a throne. The sculpture is made of Italian marble, with a silver umbrella installed right above the idol.

There is an assembly hall right in front of the Sai Baba temple which can accommodate 600 people at a time. Inside the hall, there are several belongings showcased, which were once used by the saint.

If you're wondering what type of darshan they have to offer, you can opt for the regular one or the VIP option, for which you can book tickets on the temple's website.

Pro-Tip
The temple is open from 4 AM to 10:30 AM. Also, it starts getting crowded from Thursday till the weekend, so plan your visit accordingly.

Comments