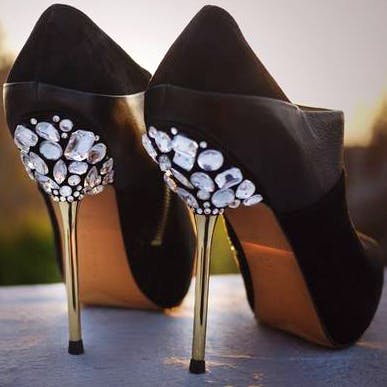 Monsoon Special: Bookmark These Shoe Laundries For Dirt-Free Shoes
New shoes are great, but making them look as good as new after the fourth use isn't one of our strong points. Thanks to these shoe laundries in Mumbai, our life is now easier. Here's a list of shoe laundries that you can bookmark for future reference to make your shoes look as good as new.
Steam Press
This shoe laundry will wash, dry clean and even steam press your shoes for you! They're known for their great service, and even provide free pick up and drop in case you're unable to take time out to drop your shoes at the outlet. They provide free delivery service all over Mumbai!
Shell Out: INR 260 per pair, and you will also get a 15% discount on your first order.
#LBBTip- check out their #DonateAPair initiative, and help a needy soul.
The Shoe Laundry
The Shoe Laundry is India's first footwear care brand, and has outlets globally too. They provide footwear laundry and refurbishing service for all types of footwear. They even provide free delivery of the shoes. Apart from cleaning, washing and colour correction they also provide shoe maintenance and repair services.
Shell Out: INR 260 per pair. (In case you have boots or trek shoes, the charges start from INR 450 onward)
Paramount Shoe Laundry
This shoe laundry provides a wide range of services that include cleaning, washing, drying, repairing and conditioning. They also help in anti-bacterial and anti-fungal treatments for shoes, handbags and jackets.
Shell Out: INR 300 a pair for sports shoes, and INR 350 onward for heels.
Pressto
This brand is one of the leading and most trusted brands when it comes to shoe care. With stores in metro cities and globally, they've made their name in the industry for providing the best shoe care service. Service offerings include clean, wash, dry cleaning and cobbler services like repairing and maintenance. They cater to all different kinds of shoes.
Shell Out: INR 522 per pair (for fabric-based shoes) and INR 637 per pair for leather-based shoes.
Comments