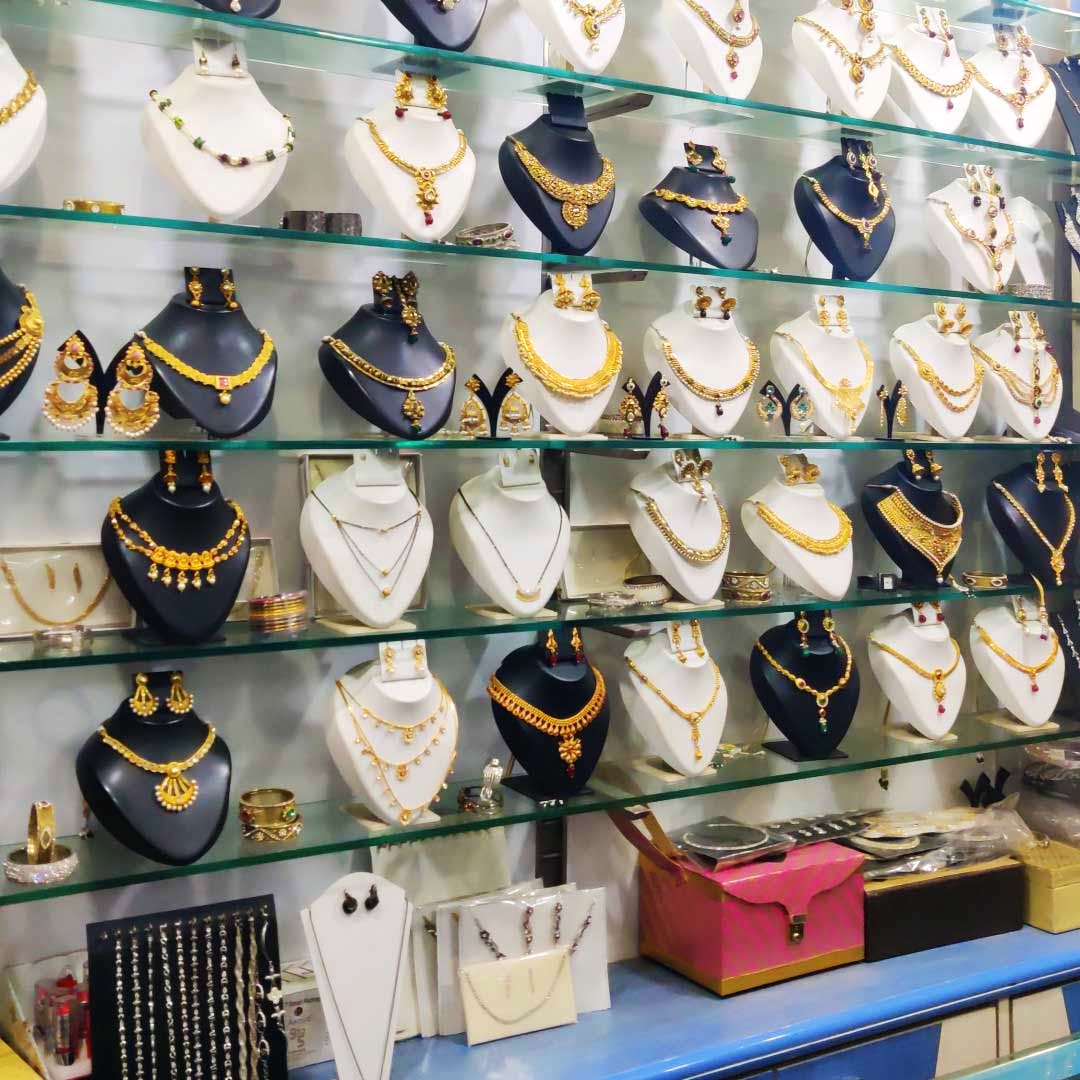 Beauty To Home Decor: Bookmark These Unique Stores At Nakshatra Mall
Nakshatra Mall is chock full of stores that'll sort you out for pocket-friendly casuals, nightwear and even pretty kurtis. But once your wardrobe has been successfully replenished, and you're still raring to go, there's still a few things you might be forgetting. We often forget about the lesser essentials - Toiletries? Safety pins? Maybe, even personal care items and jewellery?
There's many stores within Nakshatra that will sort you out for these too. Read on!
Cosmos
Forgive us for starting a list with a store that doesn't sell what the average person would consider strictly "essential". But Cosmos has photo prints and painting prints you can buy at cost-effective rates, for when you want to add colour/design elements to your home and office. You can even ask them to print out a custom print for you, so send in that amazing picture you took, or make copies of that one painting!
Sticker prints will cost you INR 25 and up, while larger prints will cost you around INR 500.
Poonam Bags
Many of us carry some truly grubby bags to work, don't we? If you're at Nakshatra Mall, pay a visit here if you're guilty of carrying a bag that's torn and tattered. You may have to rummage a little to find a bag that's your speed, but we're sure you'll find something that isn't too pricey, and works just fine for work/casual days out.
They have clutches and wallets too, which will cost you anywhere between INR 300 to INR 1,500 (for the embellished ones), and the range of bags will cost you anywhere between INR 600 to INR 2,000.
Handloom A-Z Bazaar
God, we love a good bedsheet/bedspread/bedpillow store. This one's got a huge range of neatly stacked, pocket-friendly handloom bedsheets and pillow combos that will have you wishing you had more beds. No kidding - there's cotton bedsheets for INR 200 only!
The pillow covers will cost you around INR 100, and there's also soft, thick duvets which will cost you anywhere between INR 1,700 for single beds and INR 3,000 for doubles. Carpets will cost you INR 120 or so for smaller ones and INR 1,550 for larger ones.
Bapat and Co.
This one is your typical old-school toy store. The kind that kids in 90s movies that 90s kids would've freaked out over in the 90s. A time warp of sorts, this little store had all our kiddie favourites - HotWheels cars (INR 150 onwards), dartboards, doctor sets (#TBT) and kitchen sets, too. Get these for your niece/nephews/kids and let 'em know of the world that exists outside their Wiis!

Rich Lady
We've now entered beauty store territory. This one's got imitation jewellery (INR 100 onwards), cosmetics starting at INR 50, mangalsutras starting at INR 350, and branded combs starting at INR 120. And, guess what? They've got nailpaints starting at INR 30. Yup, INR 30.

Srushti Art Gallery
This one's a great go-to for imitation jewellery, too, and they've got stuff that is more tasteful and elegant. It's on the pricier end, so it'll cost you around INR 400 for earrings, INR 500 for heavier jhumkas, and INR 300 and up for dainty diamante bracelets. They, too have the INR 30 nailpaints.

Roopal Collection
Roopal's got imitation jewellery as well, but they've also got your usual fashion jewellery, clips, safety pins, pocket-friendly makeup, sponges, loofahs. You know just what we're talking about. The jewellery starts at INR 80, and they're quite open to bargaining.
Stock up on safety pins and bobby pins while here.

Tanisha
Head to Tanisha to stock up on earrings, clips, kohl, moisturisers, basic sunscreen, you know the drill. The range starts at INR 50 for liner, nailpolish and basic studs. They've also got convenience items - heel pads, eyelash glue, fake lashes, and more. They've got great oxidised jewellery too, starting at INR 70.

Sanjeeta
This shop's got a great range of headbands, starting at INR 50. It's been a while since we saw on-trend headbands that don't cost a bomb! They had beautiful imitation jewellery as well, and we loved this pair of imitation pearl bangles that cost INR 250. They had pretty oxidised bracelets as well, starting at INR 200.

Comments