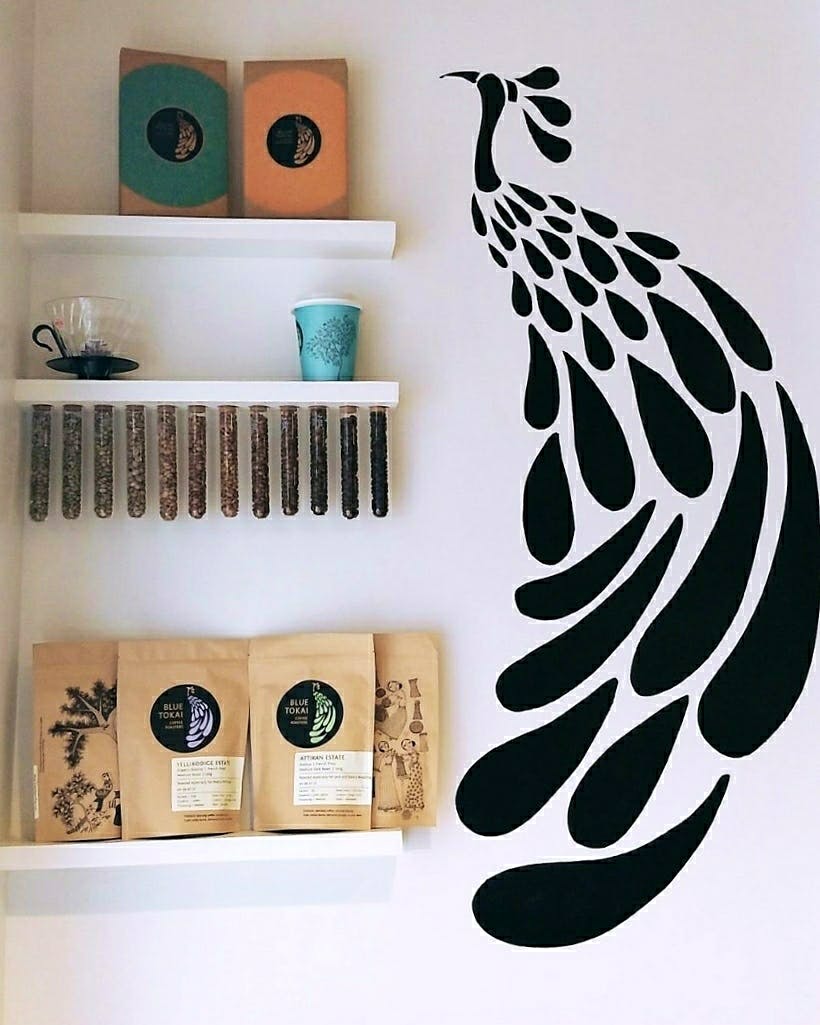 Visit Blue Tokai Coffee Roasters In Worli For Your Caffeine Fix
What Makes It Awesome
The coffee experience begins as soon as you enter the Laxmi Mills. The aroma of the roasted coffee coming out from the exhaust system of their roastery is simply irresistible and pulls you towards it. It's one hell of a seduction. The cafe is very cute and the set up is so quaint and charming with properly managed interior space, the decor and the theme go well with the name of the cafe. Tokai means the tail of a peacock, is clearly seen in their logo. It is a very nice to place to work with a cuppa. They have round glass windows giving us a glimpse of their roasting process. The owners source their coffee directly from the farmers and roast them on their own. They also host few roasting workshops to educate all the coffee enthusiasts. Speaking of their coffee, they serve all types of brews. Pour over, French press, Aeropress, syphon, cold brew and nitro coffee. Special mention to their Coffee Tonic & Spiced Latte. The butter croissant is to die for, perfect flaky crust and soft centre. They also sell artisanal coffee beans along with the brewing equipment so that you can brew your own coffee at home. They have a full guide to help us buy the right coffee based on the roast level, grind and flavour profile.
What Could Be Better?
It's more like a suggestion and also a request, Blue Tokai should start serving the authentic South Indian filter coffee.
What's My Pro Tip?
If you don't know where to start from, they have a tasting menu for hot as well as cold coffee. Each tray consists of their three most popular drinks.