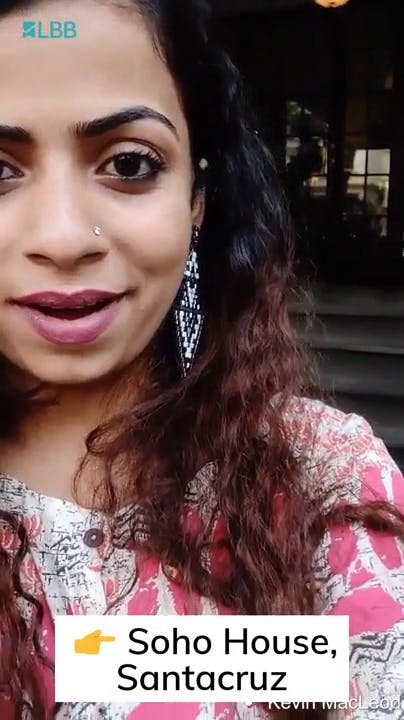 Work, Meet, Eat, Drink, Relax: Soho House Mumbai Is Finally Here
Shortcut
Okay, seriously, just drop everything. We've got the best news – Soho House has finally opened in Mumbai! For those of you who've lived under a rock, Soho House is an inclusive members' club designed for the creative community that had launched in the UK in 1995 and so far, there are 23 clubs in the world, counting the brand new House in Mumbai

What Makes It Awesome
Mumbai's getting its first house; actually, it's the first House in Asia (there, see how big this is?) which has a rooftop, cinema, gym, hotel, restaurants, and bars for its members to socialise, work and rest in.
Soho House Mumbai is set up in an 11-storey building in Juhu with 38 bedrooms (two Playroom suites, eco-friendly flooring, and antique timber & bone furniture), a floor of members' space, gym, rooftop pool, and a 34-seat screening room.

On the ground floor, there are two restaurants open to the public – Cecconi's Mumbai and The Allis, where locally sourced ingredients are on the menu, with Soho House favourites alongside Indian inspired dishes that are served all day.

The House's art collection is eclectic, curated by head of curations for Soho House, and made up of over 200 works of art, where over 80% of the artists are based in South East Asia, with an installation by Subodh Gupta, Bharti Kher, Thurkral and Tagra, and other significant Indian contemporary artists. You'll get to see their special collection all over the house, including the bedrooms.

Now, here's the fun bit – each month, the House plans events for its members, ranging from food and drink to art, design, fashion, film and even music. If you're staying there as a guest, you're privy to all of this!
Pro-Tip
We've heard that there's even a library in the building, right up on the ninth floor, and their outdoor balconies have views of the city and the sea on either side.
If you're booking rooms as a guest, you can enjoy all the amenities that a member gets to, during that time. Bedroom rates start at INR 13,000 and can go up to INR 41,000 for the suites. Check them out to see how you can be a member and enjoy all these awesome privileges worldwide.

Comments