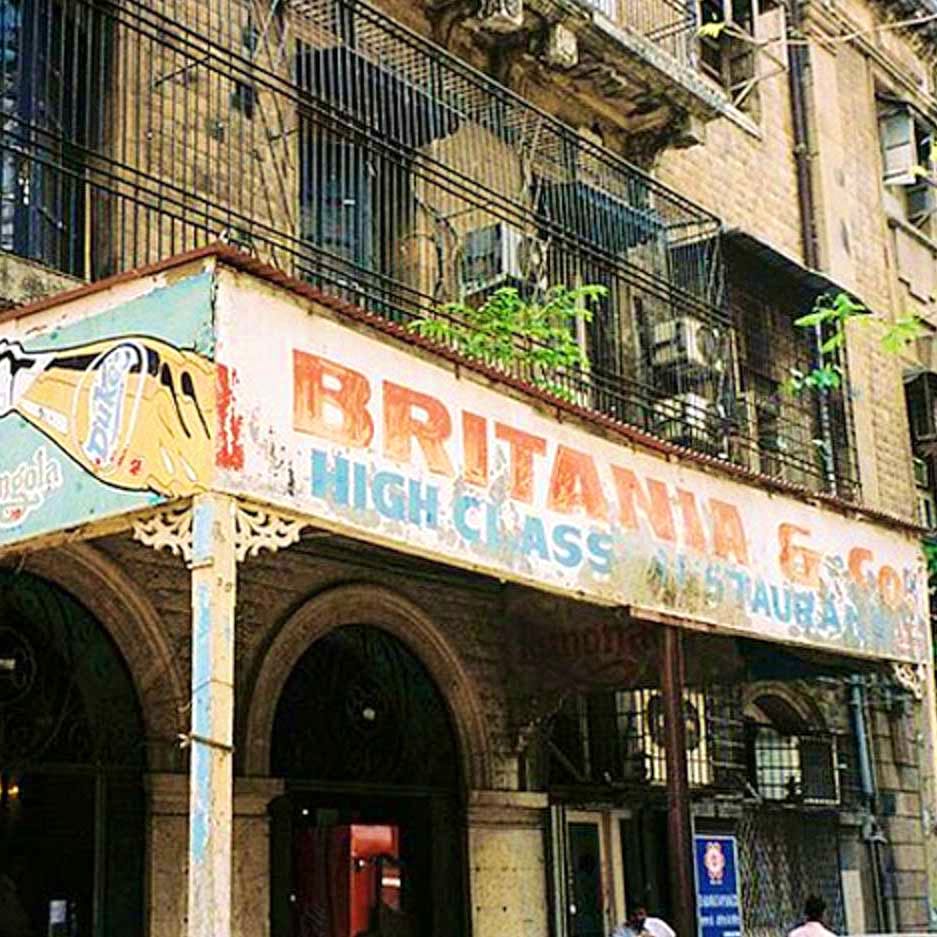 Eat, Drink, Shop Or Party: Your Guide To A Day In Fort
It's beautiful how South Bombay has such a lovely mix of heritage and cosmopolitan culture, isn't it? While you're walking around all those historical buildings and vintage architecture, you come across pubs, eateries, street stalls and fashion stores that are fighting for your attention. We particularly love this about Fort, where we spend our time walking around the neighbourhood on our days off. Here is a list of 8 things to do in Fort that will make you have an interesting time.
Brekkie Goals
The Pantry is a quaint café in Kala Ghoda District, and is our favourite for all our breakfast meetings and dates. Nothing better than sitting in a cozy corner with a bowl of homemade granola and coconut milk, isn't it? They have a super healthy menu, something that gets us pretty excited seeing how 'we're trying to stick to a diet and all that jazz.
Other options include Poetry by Love & Cheesecake, Nutcracker, Jimmy Boy and Kala Ghoda Café. Make sure you have a sumptuous breakfast before heading out on the next routine.
Bond With Books At Wayword & Wise
This is undoubtedly the best curated book store in the city. Located in the by-lanes of CST, this store, with its blue windows and stone-framed windows will remind you of a cosy bookstore in an American neighbourhood. You can spend some time reading here, or even pick up some great books to add to your collection. They even have a wonderful collection of poetry here.

#LBBTip- they have a restaurant on the first floor. Coffee and books on your mind? You know what to do.
Clothes, Vintage Decor And More
Fort has a whole bunch of options to lure every shopaholic into the neighbourhood. Take your pick from vintage vinyl records, blingy accessories,designer stores, sustainable fashion stores, street stalls selling trendy casual wear, shops selling music instruments, phone accessories, books, bags, and sunglasses. You will get them all at Fashion Street.
Enjoy Parsi Cuisine
Fort is the hub of Irani cafes, with every nook and corner hosting one iconic eatery that serves soul-comforting chai and bun maska. Hungry for more? Enjoy a meal of chicken dhansak, farcha, berry pulao, soda and caramel custard, in a simple, authentic Parsi joint like Café Ideal.

There are so many other Irani joints that you can check out like Café Excelsior, Café Military, Jimmy Boy, Britannia & Co are some of the best options to enjoy great Parsi meals and snacks at.

Visit An Art Gallery
Fort has a lot of art, especially for those who love to discover new artists. One can visit curated stores, art galleries or even view the art exhibits on the streets! Also, what we love is that we can get free access to the art galleries here. They encourage expression and love to welcome all those who love art. Jehangir Art Gallery, the pathway leading to it, Si Bambai and Chemould Prescott Road – Contemporary are our favourites.
Sit In A Garden
The Horniman Circle Gardens span across two and a half acres of green, and is a great way to enjoy a break from the hustle bustle of the city around. Lie down with a book, enjoy a stroll, or simply sit around doing nothing, the greenery and freshness here is enough to rejuvenate you. The gardens are located in the hub of all the shopping and eating, and the Asiatic Library is right around the corner!

#LBBTip- looking for places to shoot at? This makes for great Insta-worthy photos.
Give In To Some Pampering
Head over to Looks Salon, a unisex salon chain from Delhi. They cover all services, right from hair washes and drying to hair styling, makeup, hair texture, and hair treatment for both women and men.

#LBBTip- If you love indulging in self-pampering often, they also have a loyalty programme where for every INR 100 spent, you earn a point and every point is worth INR 1 that can be redeemed for services in the future.
Great Nightlife
Restaurants, cafés, pubs and bars – Fort has something for every mood. When it comes to enjoying a good nightlife, you can head over to the numerous bars and pubs in and around the Kala Ghoda area. Our favourites are 145 Kala Ghoda, Kala Ghoda Café, The Goose & Gridiron and House of Tipsy come highly recommended.
Comments