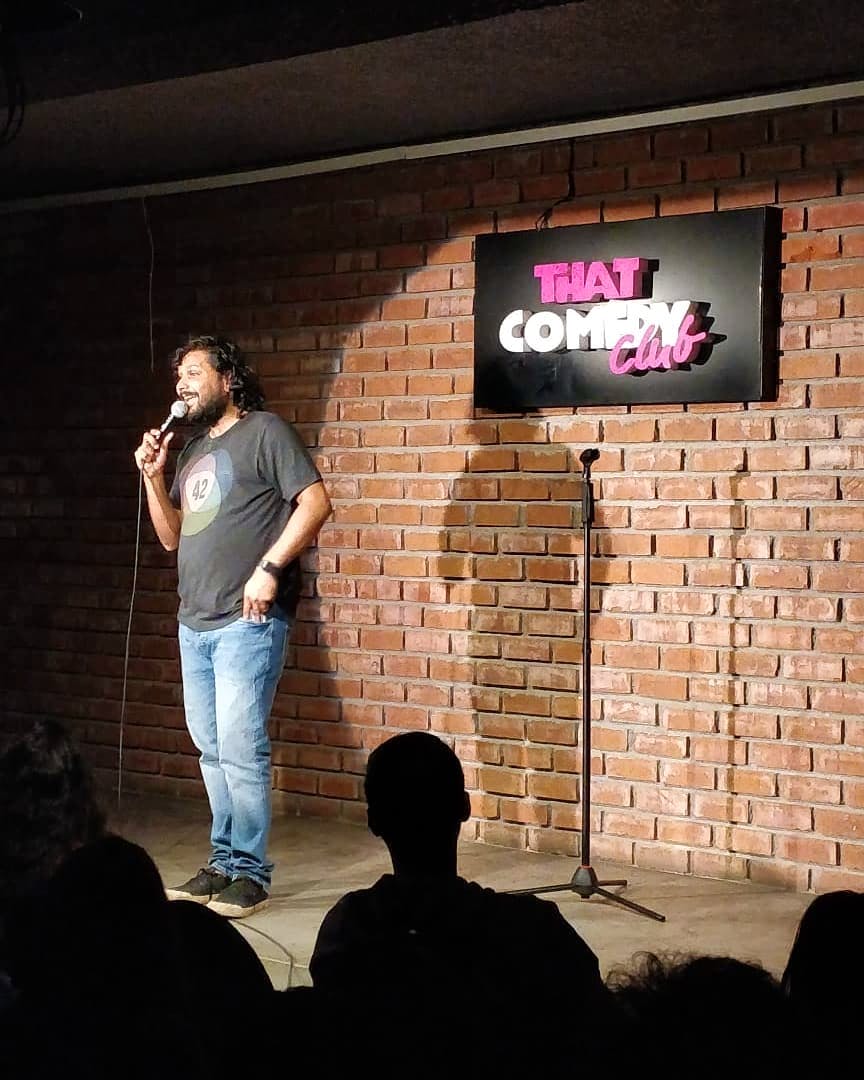 LOL Mumbai: Best Venues For Stand-Up Comedy In The City
In our opinion, one of the best ways to spend money is to watch stand-up comedy, LIVE. While many of you may disagree, we'd like to put forth our reasons. A live stand-up is effective, makes you laugh like you cry, and the whole experience of watching it live is amusing because to see a stranger standing on the stage cracking joke after joke makes you appreciate (while you're still laughing) them instantly.
But for comedy to come through properly, a nice venue play a vital role; the right kind of setting, sound system, and the vibe. After attending a bunch of stand-up acts, here's our list of favourite venues in Mumbai to attend live stand-up acts.
The Habitat, Khar
The Habitat, nestled across two floors inside Hotel Unicontinental in Khar, is an experimental venue that is often hosting thematic and other quirky formats for stand-up acts and open mics. Slightly more organised, and spacious, the venue is well lit and a joy to be attending comedy at.

Cuckoo Club, Bandra
Cuckoo Club is a joy to perform at, and even to attend acts at. A rather small, but attractively done up place, the Cuckoo Club can't get it wrong. The top ceded comedians perform here every single day, and they are also starting to host outstation comedians on every Thursday, so you can enjoy some fresh faces and jokes.

Of10, Powai
Of10, a play on Often, is a creative, design-led co-working space situated in the Hiranandani Gardens in Powai. Open to all sort of unique experiences, they are committed to curate nothing but the best here. And their comedy nights, that keep happening often, are wonderful to attend. This space proves to be better for Improve comedy given the proximity between the performers and the audience, making it easy for everyone to participate.

Adagio, Bandra
Italian for 'at ease', Adagio wants to take this digital driven life back to the times of analog where we still believed in physical interactions and hearing each other out, While Adagio is primarily a musical venue, they also host stand-up comics - both seasoned and budding - on every Monday at 8 PM. The entry charge is usually a nominal INR 250. Follow them to keep a track of who's performing next!
Prithvi Theatre, Juhu
This one's probably one of the most popular. At Prithvi Theatre's Caferati, you've got three minutes to showcase your talent. Crack a joke, narrate a story or sing a song - the choice is yours. These open-mics are organised every month, where you can perform solo or in a pair. Over the years, their stage has witnessed multiple budding stand-up comedians, using this platform to make their audience laugh.

Standup Lab, Khar
A mini comedy club in Khar, they organise stand-up comedy shows every single day. Run by budding comics, they're always experimenting with different formats including open mics, feature shows, trial and solo shows as well. To keep up with their daily stand up comedy shows, follow their Facebook account.


That Comedy Club, Bandra
Located in the heart of Mumbai - Bandra - That Comedy Club is a popular venue which has seen live performances and comedy shows by some of the finest comedians in India. Shows are conducted from Tuesdays to Sundays. Mondays are an off!

The Integral Space, Lower Parel
From open-mic nights to fun Friday comedy nights, The Integral Space is another popular comedy club in South Mumbai. They have a few consistent and popular comedy events like Women Slay Wednesdays which takes place once every week and features a brand new line of women comics. From heartbreaks to adulting and sibling fights - their shows are sure to give you fodder for laughter and food for thought.


Comments