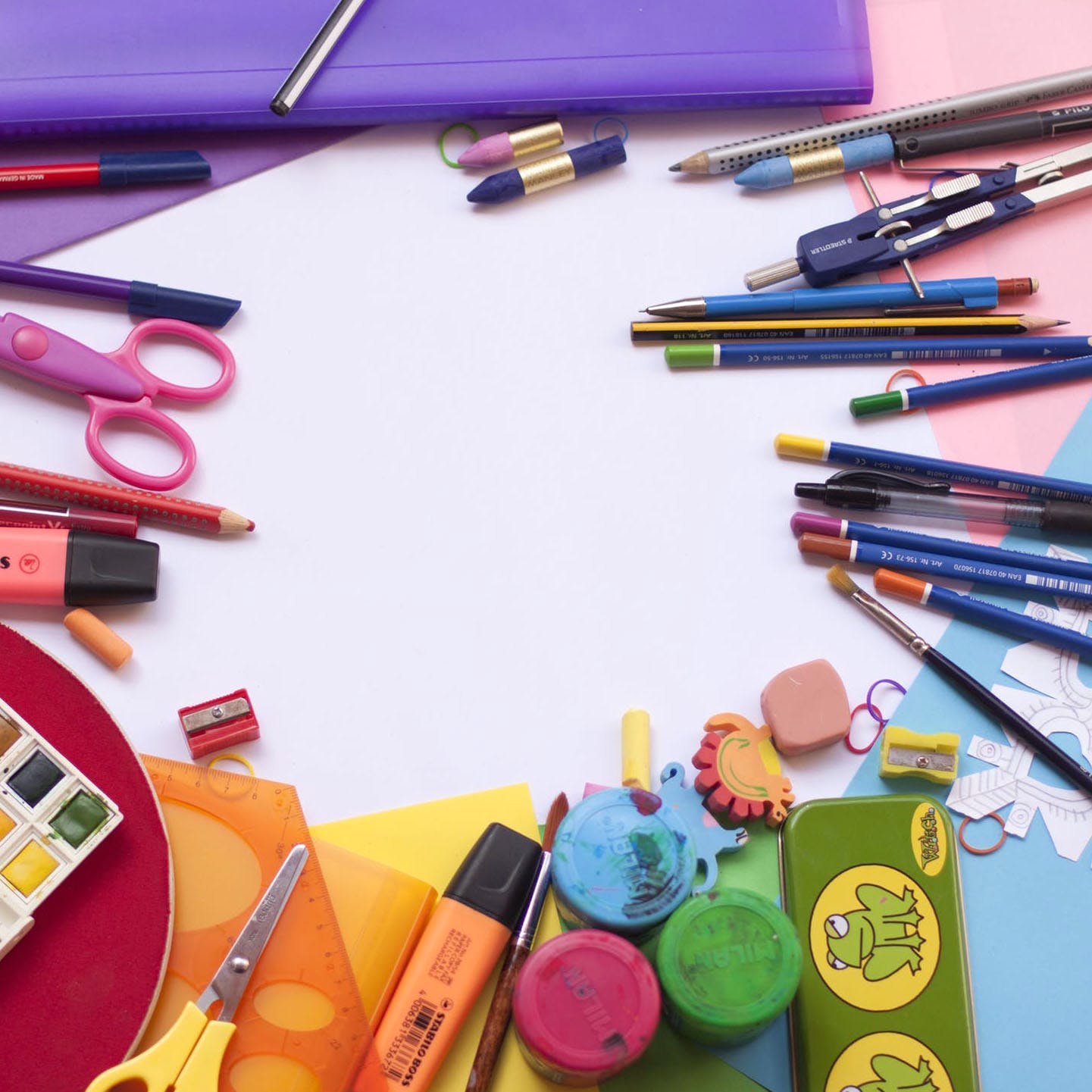 Paint The Town Red: Here's Where To Go For Art Supplies In Dadar
Stationery hoarders, moonlighting artists, doodle ninjas and organisation queens - we've got a roundup of stationery stores in Dadar that'll sort you out for all your paper-crafting, labelling, brush-wielding, clay modelling needs. Read on.
Janata Art Store
A branch of the Janata Book store chain, this art store is a local landmark. Always chock full of people with wildly different artistic interests, they've got stationery for offices, students of architecture, wood carving enthusiasts and undercover artists.
Located right inside the Rachana Sansad College of Architecture, Janata offers many types of printed papers in varying levels of thickness, depending on what you want to use them for. The range starts at INR 10 per metre, and can go up to INR 120.
Family Stores - Stationery Mart
A newly opened store, this one's a short walk away from Dadar Station (West). From informative art-related reads (there were books on figure study, landscapes in watercolour, and all that jazz) to simple drawing/sketchbooks, this one covers quite a lot of ground. We're suckers for brush pens (INR 195) and cute notebooks (INR 150 onwards) and we especially loved the section dedicated to acrylic paints in every imaginable colour, costing around INR 78 per tube.
They also had high-quality easels made of wood and metal, costing INR 1,000 and up.
The store executives were super helpful too!
Shri Ram Book Depot
This shop's front is full of mandala-inspired adult colouring books, and we hear they're great stress-busters! We lingered while sifting through the colouring books, and eventually, their collection of art-related instructional books. There were several in Hindi and Marathi, and we love that this store stocks plenty of them. We found regional material for portraits, landscapes, still life works, and even instructional books related to excelling in the use of specific media, like pencils and oil paints. All of these books start INR 50 onwards.
GB Vichare & Co
While the assortment of goods here may seem quite oddball-esque, we recommend this store for its range of handmade paper bags. They've got 'em in many colours, sizes and finishes. They've also got thermocol accessories and sheets in varying sizes and thicknesses, and apart from the usual paints and brushes, GB Vichare also stocks a larger collection of spray paint, stickable paper motifs, and wrapping papers. Head here for the more ambitious projects!
Ask Shreshtha a question