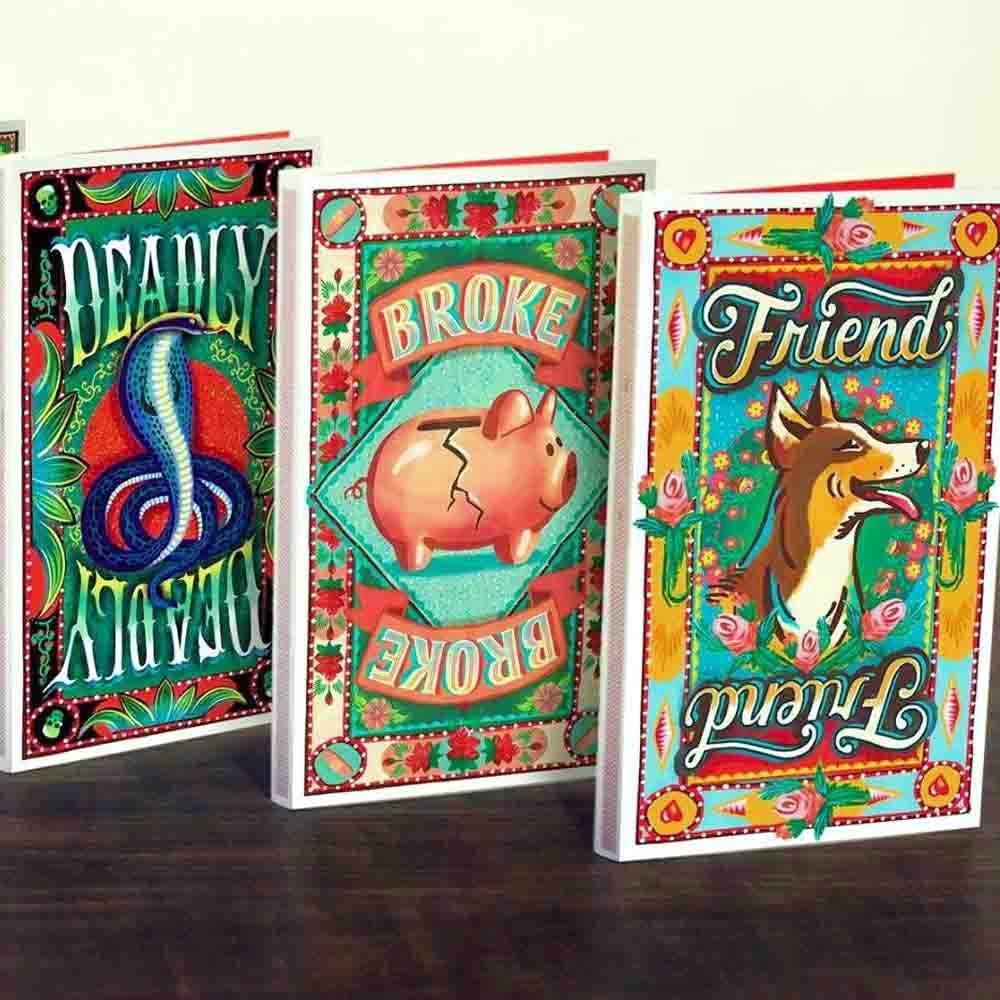 Stationery Stores In Mumbai We Love
What do you do first when you get a new notebook? Do you start scribbling something instantly? Or do you take time, sniff it and wonder if there's anything more satisfying in the world? If you do the latter, chances are, you are a stationery addict. We're feeding your addiction with this list.
Abdul Rehman Street, Kalbadevi
From beautiful folders to gift packaging that will get tongues wagging, you can expect anything to hit your face. Money counting machines, laces and tassels, wooden frames and plastic sheets that can transform any surface, you get it all here. Read more.
Chimanlal, Fort
If the handmade paper had a heavenly sanctuary, it would be at Chimanlal's in Fort. Existing for the past six decades, paper addicts swear by Chimanlal's in SoBo. There's a whole section for DIY boxes of all shapes, sizes and prints, gift bags and tags, little notebooks and diaries at the shop.
Filter Shop, Fort
This quirky store in SoBo is for anyone who likes to keep it real and are fans of minimalism. There are sarcastic cards, badges that have Shakespearean insults on them and other bits that you would absolutely love. We picked up a pencil that had Sylvia Plath's name on it and have kept it safely tucked away. It's a little on the higher side of the pricing spectrum (starts at INR 600), so go when you're loaded.
Art Station, Andheri
A wonderland of paper, Art Station in Andheri is a paper and craft supplies store. From glitter, canvas rolls, paintbrushes to charcoal pencils – this shop stands tall and proud at Four Bungalows Chowk. Just like the products, the store too is quirky. Read more about it here.
Komal Stationery, Malabar Hill
Nepean Sea Road is home to Komal Stationery, a shop that specialises in DIY supplies and printed paper. You can also expand your skills with tassels for cushions, printed tapes and wooden clips. Read all about it here.
Sky Goodies, Khar
Choose from a wide selection of DIY kits at this cute store in Khar. Sky goodies offers make-it-yourself hot air balloon lampshades, type-writer calendars, decorative paper angels and more. Best of all, these are all priced very reasonably, and make for great gifting options for your stationery-mad friends!
Watch our
store tour
on this amazing DIY studio.
Itsy Bitsy, Lower Parel
Located in the busy Phoenix Market City mall, Itsy Bitsy offers a wide variety of hobby and craft material, DIY kits, art supplies, stationery and much more. There's so much to choose from here. Whether you're into scrapbooking, candle-making, flower-making, you'll find something to kick-start your new hobby or cultivate an old one.
Mango, Thane
If you're in Thane, and an art enthusiast, chances are you've heard of Mango. This stationery store on Gokhale road has a wide variety of stationery, art supplies, office supplies and more from the best international brands. Not just that, the store also hosts regular workshops every Sunday, so if you've been looking to explore your creative side, there isn't a better place to do it!
Anupam Superstore, Borivali
If you're a stationery junkie, there are few places more fun to drop by than Anupam Stationery Superstore. Stocked with everything from art supplies, DIY, notebooks, paintbrushes, craft materials and more, you're sure to find just what you need here! And if you're looking for quirky papers, you'll find all types here, from textured to handmade and from velvet to stain.
Gala Stationery, Matunga
You'll find loads of quirky magnets, superhero-themed merchandise, unicorn-themed stationery and almost anything and everything that will solve all your stationery woes. Read more about them here.
Apsara Pen Mart, Fort
Did you know Apsara Pen Mart is one of the oldest pen stores in Mumbai? Established in the year 1955, they've got a range of antique, classic and luxury pens. This store is a paradise for those who understand the value of really good quality pens and love collecting them. Read more about this vintage store
here
.
Comments