Sunday Evening Goals: Powai Gardens Offer Peace, Greenery And A Lakeview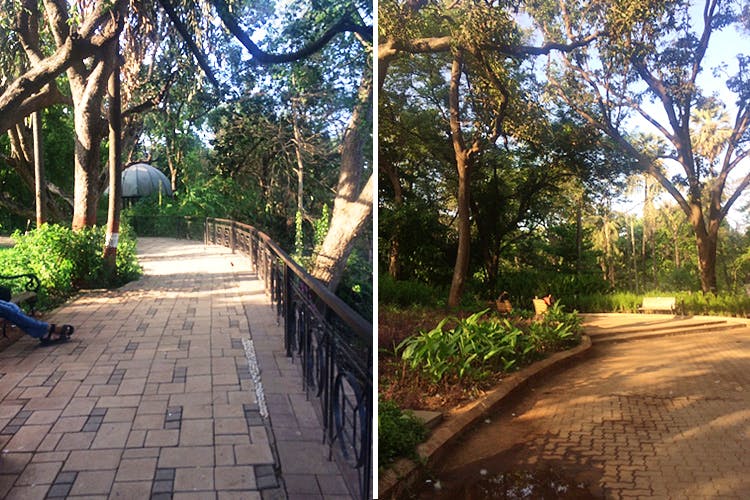 Shortcut
We took a breather besides the sunny Powai lake at Powai Gardens, only to come back fresher.
What Is It?
A park located on Saki Vihar Road in the IIT area, Powai Gardens may be a popular spot for residents but is definitely an oasis of calm for those who haven't visited the place. Greenery all around with structures beautifying the place even further, it's for anyone seeking to block out the city life for a few hours.
The expanse of the park is huge and the most endearing thing about this place is its view of the Powai lake. You can perch yourself on a bench and forget about deadlines for a while. You'll find people chatting, joggers and college students taking time off at this park. It may not be a hidden gem but it's worth your time, specially if you don't live in Powai.
So, We're Saying...
Take a frisbee or a pair of racquets, make a day out of it. It's serene and just what you need after a tough week.
Comments