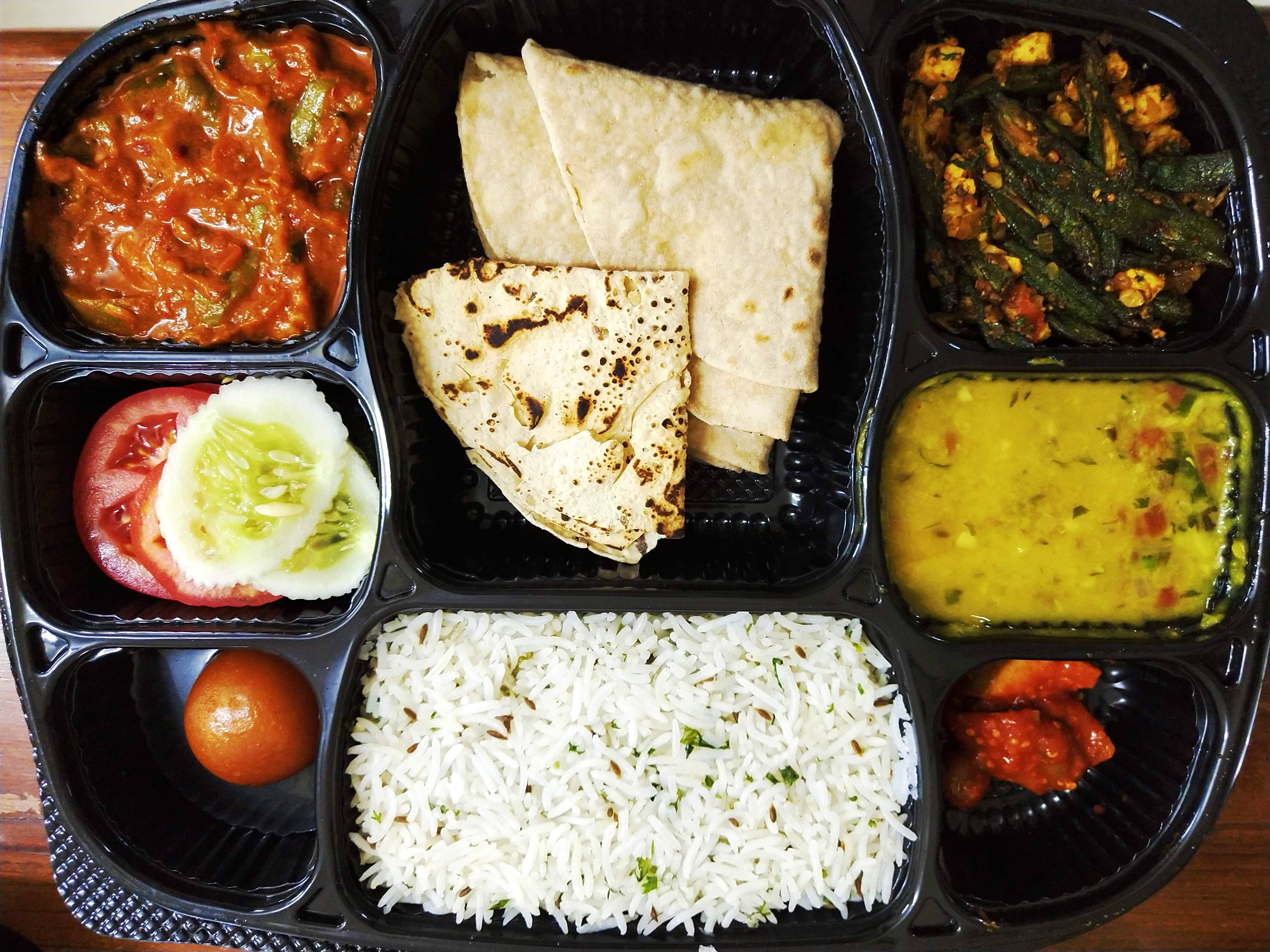 This Veg Delivery Outlet In Santacruz Serves A Versatile Variety Of Cuisines!
What Makes It Awesome?
STOVE - The Vegetarian Kitchen is a food delivery kitchen located in Santacruz East, Mumbai. They serve a variety of cuisines ranging from Mexican, Italian, Lebanese and Authentic Indian Rajasthani and Gujarati cuisine. Some of the chef specials are Biryani, Tiramisu, Pasta, Garlic Bread, Rajma, Rajasthani Dal, Kadhi, Thali etc. The food packaging is compact and good only the Lebanese layers which were ordered had a foil packaging cover which can be improved as some of the liquid did spill. The service was excellent as the food arrived before time and the quality, quantity of the food was good. Now coming to food this is what I tried: 1. Rajasthani Dal Bati Churma Rs 269 5*/5 This is one of the Chef Special dish - Rajasthani Dal Bati Churma, so you get this really delicious fresh grounded spices and lentils Rajasthani dal which is made in a very traditional way with perfect tadka and flavours, along with this you get baati's, the sweet churma and some finely chopped onions and desi ghee. This was perfect and I really enjoyed the dish. Highly Recommended! 2. Gujurathi and Rajasthani Premium Meal Box Rs 279 4*/5 This meal box consisted of Salad (Sliced Cucumber and Tomatoes), Basmati Jeera rice, Regular Dal, Karari bhindi and paneer sabzi (really delicious), Paneer sabzi - which had nice soft fresh cottage cheese cooked in medium spicy Indian gravy, 3 rotis - these were soft roti's which were little oily with a fine brush of ghee over them. Since this is a delivery kitchen the roasted papad had become soft till the time it arrived, so maybe it can be replaced with another papad which can stay crisp or maybe it can be packed separately. To end your meal with a dessert it had Gulab Jamun. This was a perfectly balanced meal box. 3. Gulab Jamun 5*/5 Gulab Jamun is one of my favourite Indian desserts, this was so delicious. It was soft, it wasn't too sweet and it had a subtle elaichi flavour to it. 4. Lebanese Layers Rs 239 5*/5 The Lebanese layers - is one of the unique dishes of this restaurant. It had 4 Layers - 1st Layer - was the black olive, lettuce, pink cabbage, pink radish, red, green and yellow capsicum, Cucumber Salad with fresh lemon juice. 2nd Layer - was the pesto hummus which was a nice creamy texture with the subtle flavour of basil. 3rd Layer - was crushed falafel tikkis coated with sesame seeds. The 4th and final Layer - was a lovely mixture of soya chunks keema. This dish was served with 6 pieces of crisp bread sticks. 5. Pasta Alfredo Sauce Rs 249 4*/5 Perfectly cooked Pasta in Alfredo Sauce with stir-fried veggies red, yellow and green bell peppers and zucchini. It had a very creamy rich texture, with good seasoning but the sauce had a slightly salty taste and I felt it could be even more delicious with some cheese. Overall Value of Money: 4.5*/5 but I did like the overall approach of the restaurant hence 5*/5
Best To Go With?
Family, Big Group, Bae, Kids
Comments