The information in this post might be outdated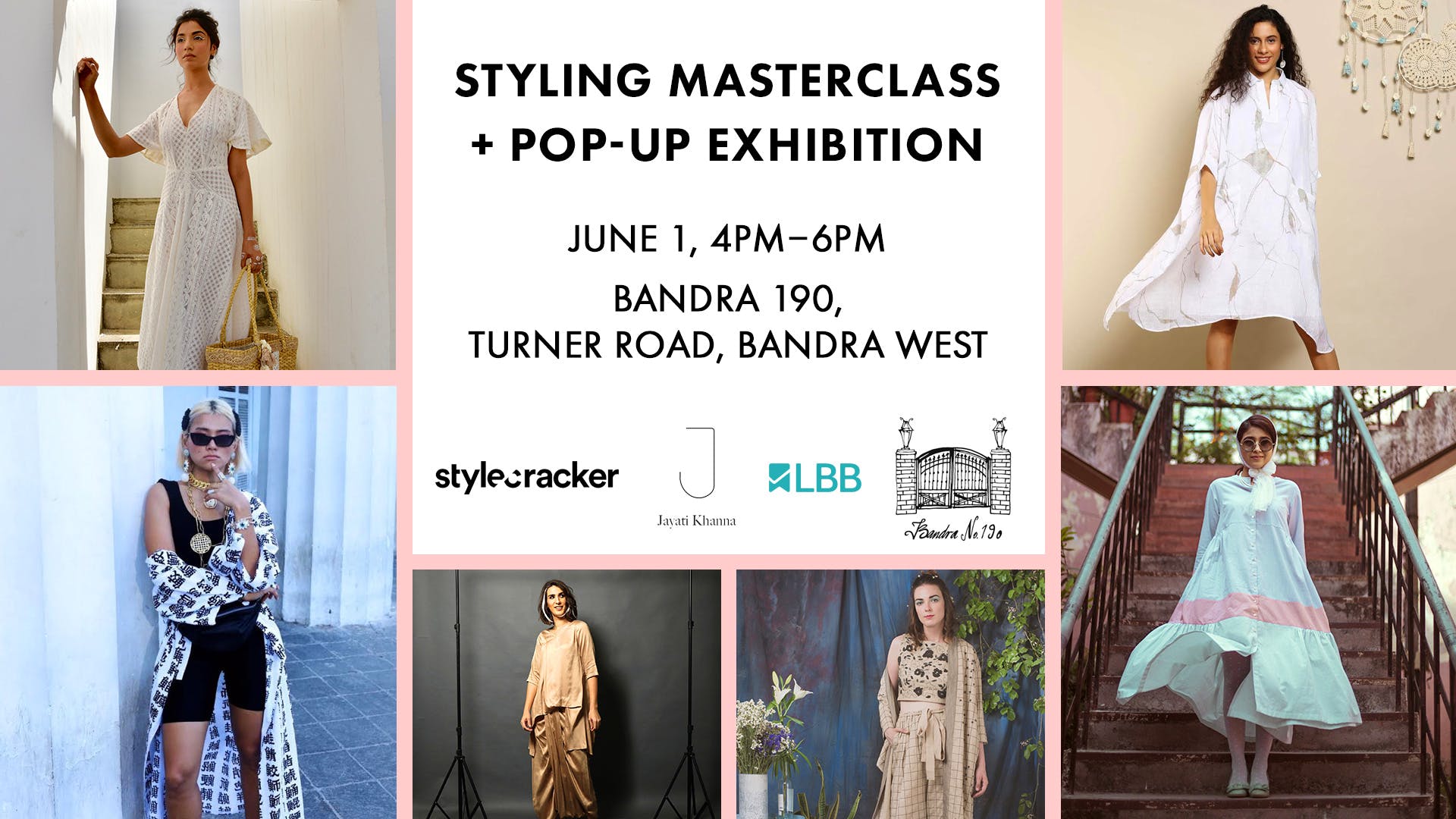 #FashionGoals: Join Us For An Exclusive Styling Masterclass With StyleCracker
What's Happening?
All you fashionistas, listen up! LBB together with StyleCracker is organising a styling masterclass on all things trendy. A few lucky LBB users will get the chance to join us on Saturday, June 1st at Bandra 190 from 4-6 PM for the exclusive styling session. What's more, the pieces used in the masterclass will be from some of the best designers like Kaveri Lalchand, Avneet Adwani, Nitya Arora, Doodlage and O'Layla. These designers will be showcasing their collections all day and you can even buy their pieces!
Kaveri Lalchand
Kaveri's collection consists of well-fitted affordable Indian clothing which makes one feel confident and comfortable. She believes that women should be able to sit without having to worry about whether their stomach is sticking out or if their top is falling off their shoulder, and this same comfort is reflected in her clothing line.

Avneet Adwani

Naav by Avneet Adwani is a contemporary clothing brand which blends new-era designs and traditional art. She believes in simple and classic work, which is prominent in her designs which combine handcrafted motifs with new culture designs.

Nitya Arora

Valliyan by Nitya Arora is a jewellery brand which is a cross between Indian luxury and spirituality and international aesthetics. Valliyan jewels are bold, bright and beautiful.

Doodlage

Doodlage creates unique and environment friendly products which are high on style. The brand loves experimenting with textures, embroideries, shapes and sizes to optimize the use of very little.

O'layla

O'layla's signature style is bohemian, unconventional and very easy to wear. It is a blend of sustainable fashion with elegant and modern styling.
Who Is It For?
Fashionistas, style bloggers, aspirational fashion influencers and basically all girls who just want to slay the perfect look!

Why Should I Attend?
We're sure you wouldn't want to miss a masterclass by Ridhi Sharma and Divya Daniel from StyleCracker who have styled celebrities like Genelia Deshmukh and Tushar Kapoor and worked as a stylist for the movies Razz 4 and Shikhara . And if you're looking to do some shopping, make sure to check out the designers' collections that will be on display from 11 AM-8 PM. We can promise you that you won't be disappointed! Also, registering for the event is absolutely free.

Comments