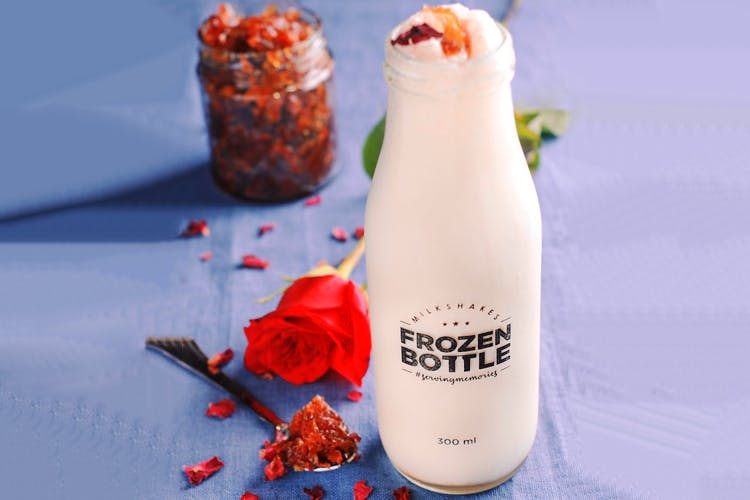 Shake It Up: Treat Yourself To Great Shakes & Smoothies In The City
Be it a cheat meal date or a fit-fam meetup, we can always think of a reason to opt for smoothies and shakes. Bookmark this guide to joints serving some of the most delicious shakes and smoothies in Mumbai.
Bunty Juice Corner
This one's for the hardcore Bollywood fans. Known for their juices (all served with a Bollywood twist) they've won a loyal set of customers for their shakes too. Head over to enjoy a pocket-friendly snack of shakes and comfort food.
Bomberry
This tiny outlet in Tardeo serves mouthwatering shakes, juices, frappes, iced tea and more. Check out their berry shakes for a healthy, filling snack. All their juices and shakes are made with fresh fruit. They also have comfort food in the form of hot corns, sandwiches and frankie rolls.
Drunken Monkey
This juice bar is a popular haunt for fitness freaks who're particular about the calories that they're consuming. They can choose from a wide range of juices and smoothies, and for the rest of us there are some great shakes and sandwiches too!

#LBBTip- they have board games too, so you can always head down with a large group for some down time.
Frozen Bottle
This cosy café on Linking Road is heaven for dessert lovers thanks to their shakes and cakes. We'd highly recommend this for those who're craving a glass of thick, chocolaty milkshake. In fact, we love their Belgian chocolate ice cream shake too!
Bombay Salad Company
It doesn't get any healthier than this! Head over to this cute salad bar in Bandra and check out the smoothie menu for a satisfying snack or post-workout meal. The ingredients, calories and macros are mentioned on the menu too. Their yogurt muesli smoothie is fabulous!
Shake Shop
If you need a sugar rush, a glass of their thick shakes will do the job. An extensive menu comprised of soft, creamy, thick milkshakes will spoil you for choice, so we'd recommend coming in with a big group and trying a bit of everything! They also have a menu for smoothies.
Birdsong- The Organic Café
As the name suggests, this is your go-to option for healthy, organic smoothies and shakes. Drop by for a date, or a post-workout meal or even a work meeting, and enjoy some of the tastiest, healthiest shakes in town (with zero guilt!)
Comments