The information in this post might be outdated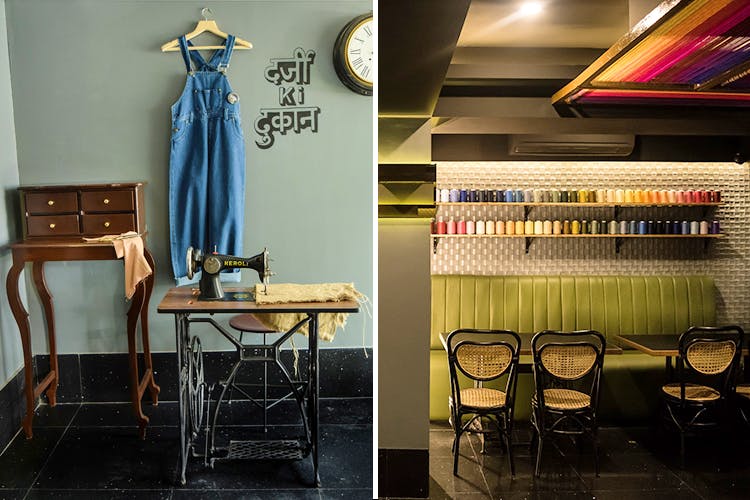 Order A Peg For INR 30 & Beer At MRP Till 2AM At Mumbai's Newest Bar
Shortcut
Andheri's latest hangout looks something like your local tailor shop. Why? We're telling you.
What Is It?
Tailor Bar, Andheri's latest watering hole is a tad bit nostalgic. We remember going to a tailor shop to get something repaired or with our mothers to get a special piece stitched. Well, we hadn't imagined that we'll get to see it manifesting in a bar, tbh.
But, Tailor bar is making it a reality. From yarn adorning the shelves to an old-style sewing machine, it's got the elements nailed down for sure.
What's The Deal?
As an inaugural offer, you can order a 30 ml drink for INR 30, 60 ml for INR 60, 90 ml for INR 90 and domestic beers at MRP.
So, We're Saying...
Drink to your heart's content and dance the night away at this desi bar.
Disclaimer: The information was shared with LBB as is at the time of going live with this recommendation. Please contact the restaurant for further details.
Comments