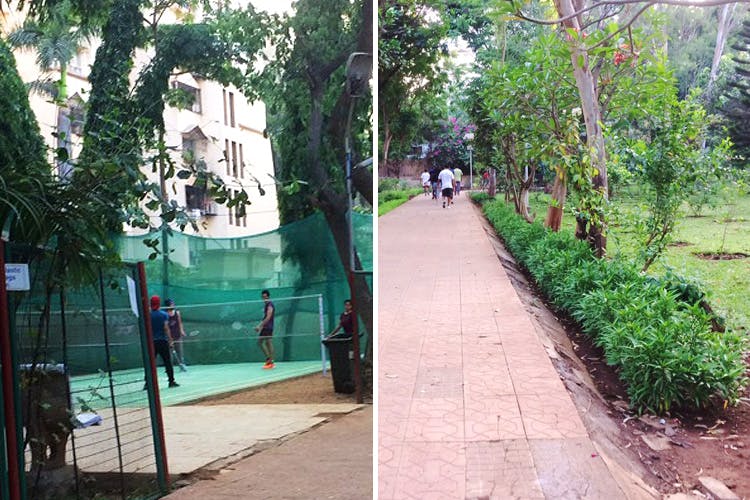 Get Your Racquets Ready: We Found An Andheri Park With A Cool Badminton Court
Shortcut
A walk in the park during evenings can be your piece of green escape in the heat during summers. We found a spot and here's why you should head there with a racquet.
What Is It?
While 'Freedom Fighter Janardhan R. Patil Park' may take a little time to pronounce, its expanse wouldn't take much of your time. However, the beauty lies in the greenery, swings and the badminton court at the end of the park.
You can find people taking the sport quite seriously and opponents bantering over a wrong serve. Although small, it has a well-laid jogging track and swings to just take it easy on. The park is located in the beautiful locality of Sunderwadi in Versova, and if you're all for seeing well-spaced landscapes, take a walk down this road. The entry is free.
So, We're Saying...
If work gets too much for you or if you're more of a 'park on a Sunday evening' kinda person, get this park on your list.