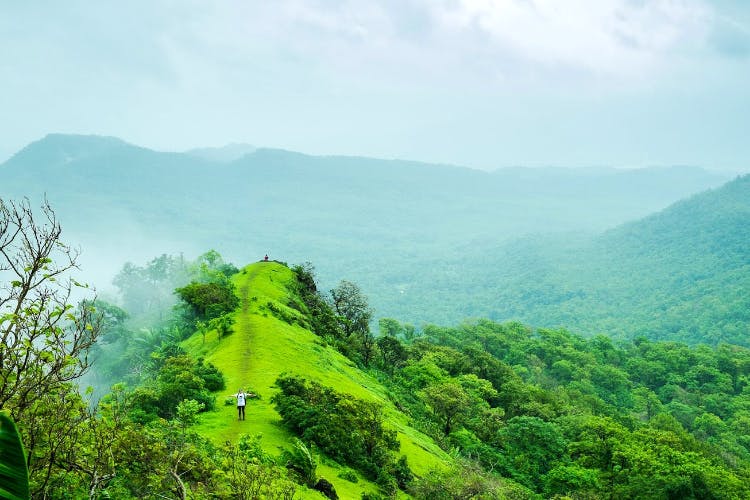 Takmak Fort
Takmak fort could easily be our favourite trek this monsoon. It has a beautifully undulating shape, offering up rocky swells and ridges, long outcrops of rock that jut out, giving us a ramp with 360-degree views all around.
In the monsoon, all these land features are covered in thick grass and moss, making our trek that much more challenging but that much more beautiful.
View From The Top
At the top, there are beautiful small temples as well as cisterns filled with deep green water. From the top, we can see the confluence of Tansa and Vaitarna, as well as the sea in the distance, on a clear day.
Getting There
Drive along the NH8 to Virar and take the exit on the right, about 10 kms after the Virar exit. From here, head on for 20 kms to Sakwar village, which is your start point.
Trekking Time
Two hours to ascend, one hour at the top, and another hour to descend.