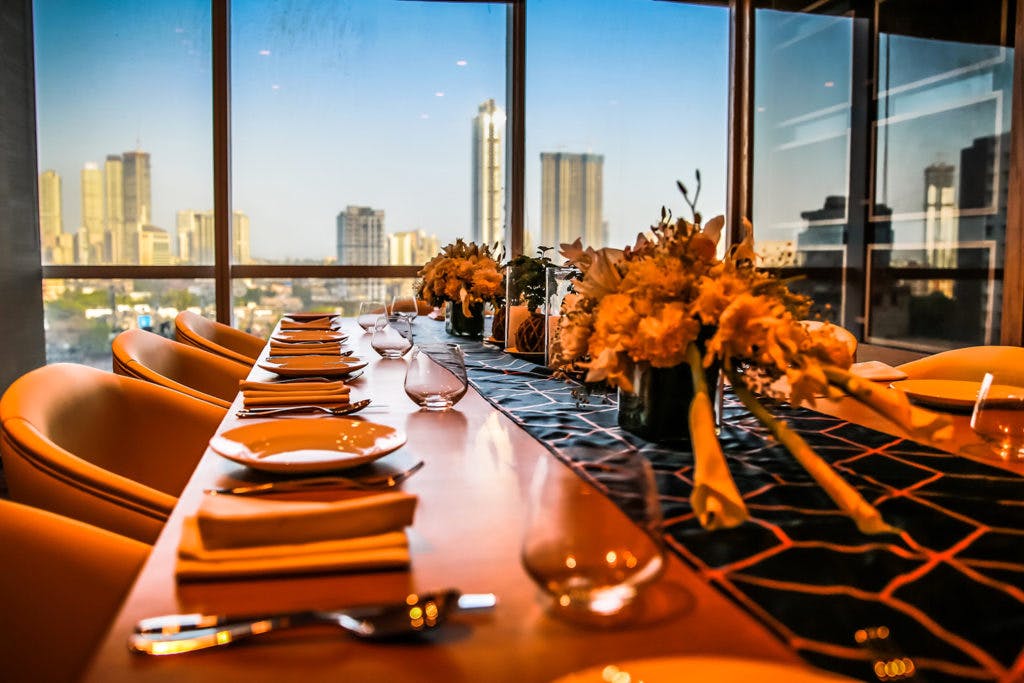 VR-Zone, Speakeasy Bar & More: This Members-Only Club Is Insane
Shortcut
Mumbai's home to many things and while it may boggle the mind, there is still enough room for many firsts. Whether it is food or even co-working spaces, this blooming metropolis does it all. Keeping up with the trends, the city is also home to a business and leisure club for its young leaders and influencers, sprawling over 40,000 sq feet in Lower Parel's One India Bulls Centre.
The Business Side Of Life
The A has started a culture, known to be a private members' club, but it isn't what you'd imagine. Get those blurry photos of ratty tatty clubhouses and gymkhanas and replace them with this – modern workspaces, meeting rooms, a virtual reality zone, fitness and wellness facilities and even interesting dining options which include a third-wave brew lab and the Speakeasy Bar.
Founded by Alkesh Tandon and highlighting the trends of the great modern Indian expectation, the designed spaces blur into one another while each carries a distinct look, allowing you to experience a unique vibe. The club will make its way to other cities like Gurgaon, Bengaluru, Hyderabad and London in the coming months.
One of the benefits highlighted for the members of The A is the accessibility to leisure zones like the Health Club, where you have the chance to avail all sorts of fitness experiences. The spa boasts of the country's first Iyashi Dome, a state-of-the-art holistic experience.
One thing that really stands out is their virtual reality zone called DICE, that allows members to experience artificial intelligence, mixed reality and immersive gaming through multi-touch interactive coffee tables that allow for 3D rendering of work data.
Designed for organic collaborations, The Bistro, with a private dining room and sommelier services, focuses on seasonal ingredients from the in-house garden and produces easy-to-eat tapas and an evolving menu of sharing plates.
The Speakeasy Bar is inspired by the Prohibition Era with a dedicated gin & tonic menu and savoury bar treats. They also have a coffee shop called The Brew Lab that features Roasted Today's award-winning 'Dark Matter' and a tea selection worthy of a few gasps of wonder. If you're into something a little different, they also serve vegan smoothies, fresh juices and light bites.
Pro-Tip
The A also plays host to a number of events, like a whiskey blending session or even a perfumery workshop, in case you're interested. Know more about all of their offerings here.
But beyond this, members of The A get reciprocal club associations at clubs across the world, from Singapore and Bahrain to Toronto, Laos and even Munich; including an exclusive partnership with London's coveted The Conduit. The joining fee is INR 1.5 lacs and the annual fee is INR 90,000 per annum.
Comments