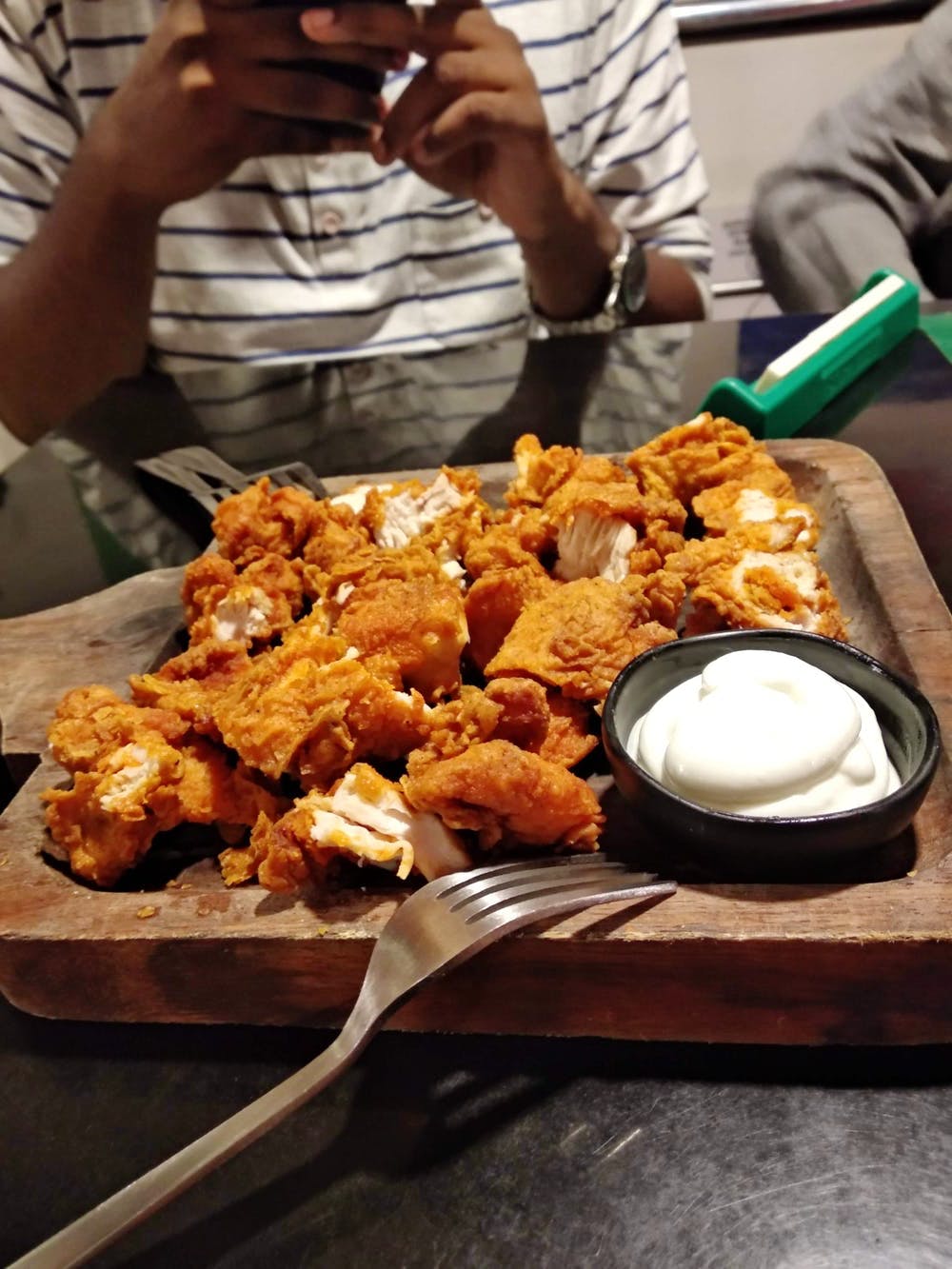 Delivery Available

Wi-Fi Available
This Cafe Serves One Of The Best Fried Chicken In Town!
What Makes It Awesome?
Thane doesn't have a lot of hidden gems, but this place is a real gem yet quite popular in that region. Twisties is located in Hiranandani Meadows behind Cafe Amigos. Coming to the food, we had Twisties Chicken, which is the speciality of Twisties and is the main reason for the popularity of the place. The chicken had the perfect crisp with on-point flavours. As soon as the waiters get the dish, anyone would start salivating. We also had the chicken steak burger, and it was okay-ish. It was served with fries. Next, we ordered the cheese garlic bread. Unlike other garlic bread, this one had herbs put in which have it an extra edge. Their veg paneer pizza was good too. There are starters as well, but I would suggest you start with Twisties Fried Chicken. They serve iced tea in a variety of flavours like lemon, peach, and blueberry. All of them good. And not just that, they have your all-time favourite shakes available too. Be it Nutella, blueberry or strawberry; you'll find it all here. All in all, the cafe serves delicious food, and it isn't too pricey either. All the dishes are priced below INR 200.
What Could Be Better?
The burger could have been much much better. It tasted neutral. There should be more flavours in there, and the same goes for the pizza.
Comments
Delivery Available

Wi-Fi Available