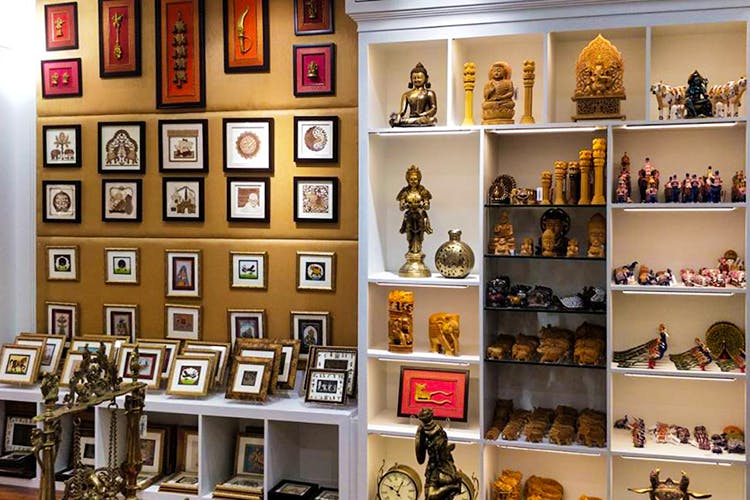 This Century-Old Decor Store Will Ensure You Have An Instagram-Worthy Home
Shortcut
If you've been living under a rock (chances are you literally are, because Mumbai rent) and want to enter the beautiful world of home decor, The Bombay Store is your magical solution to plug all the missing links.
What Makes It Awesome
The Bombay Store is more than a hundred years old, established in 1906. With 17 outlets spread across the country and 13 in Maharashtra, it caters to your home decor, health and wellness needs, all under one roof. Whether it's furniture, decor pieces or aromatic wellness stuff, the store has got us spending our money.
Their collection is mostly India-inspired and we love the elephant-themed shot glasses (INR 495), Mughal-style handis (INR 2,600), ceramic mugs and brass work memorabilia that is bound to look kickass on your side table.
Their brassware, one of the most extensive collections we have seen, also has something for everyone. Be it really big locks with carved keys, temple accessories, or random items to accentuate your living room, there are very limited chances that you will enter the Bombay Store and walk out empty-handed.
Pro-Tip
If you are doing up your home or it's an ongoing process for you, do hit up The Bombay Store. Also, this is the perfect place to buy Indian souvenirs for giveaways and favours.
Comments