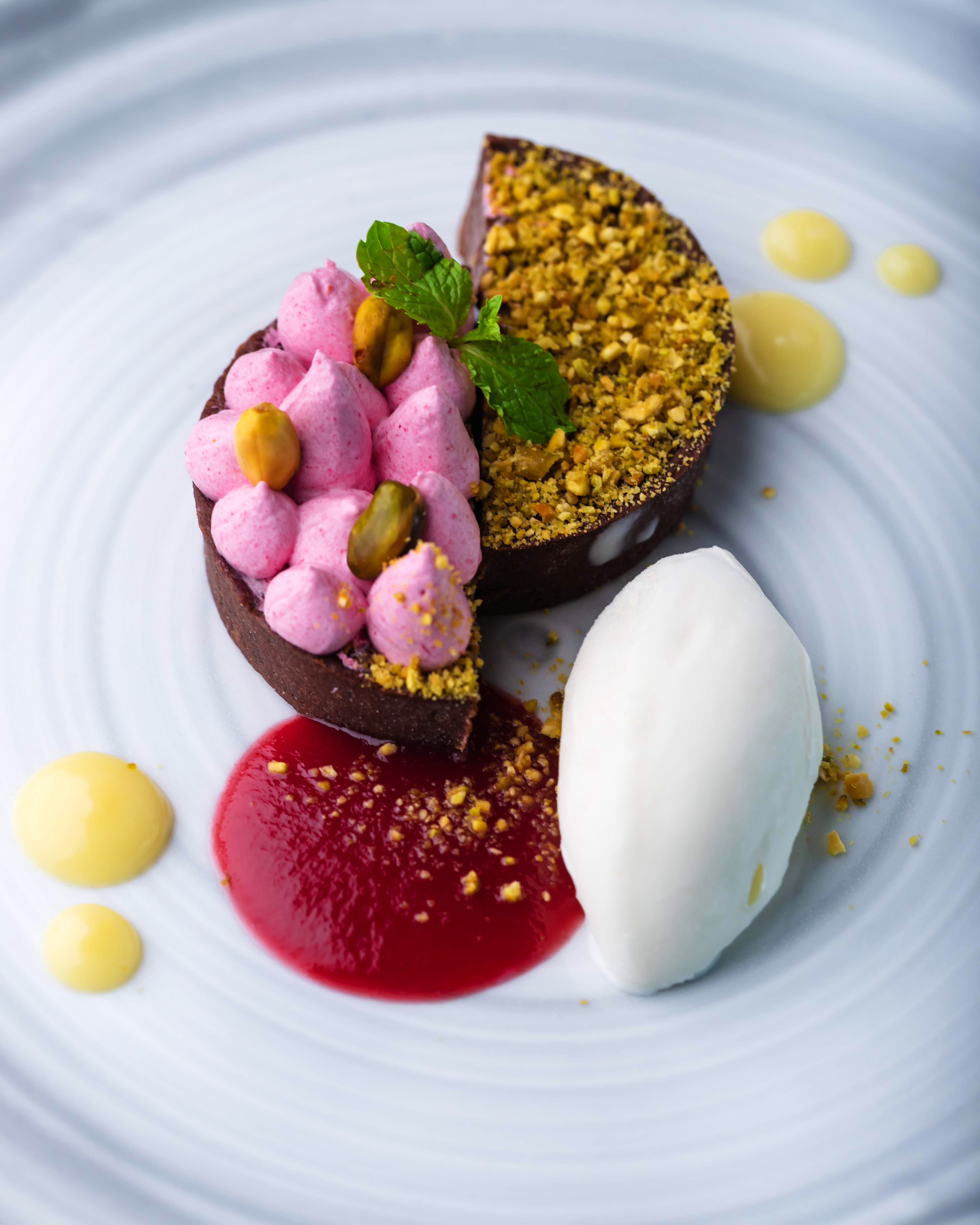 Delivery Available

Wi-Fi Available
Indigo Delicatessen Goes Global, Brighter & Younger
What Makes It Awesome?
Indigo Delicatessen, the iconic Mumbai restaurant with Eleven outposts across Mumbai and Pune turns 14 and there is a huge surprise in store for the Deli lovers. Well-known for its comfort European and American food, the menu at the Deli sees its first big change in 14 years. The language of the Deli food is going global, without losing the essence of what the Deli food stands for, and yes, all those classic Deli favourites will continue to have their proud presence on the new Deli menu. Breakfast, they say is the most important meal of the day, and Indigo Deli is known for serving the best dishes in the city such as the Eggs Benedict Classic and the Eggs Florentine. The chefs staying true to their word of retaining the classics have also added the likes of an authentic Arabic Breakfast - the Shakshuka - eggs baked in Cumin & Paprika infused in tomato sauce or the Ancient Grain Upma – a vegan Upma made with Jawar, Bajra, Assamese Black Rice, Farro, Quinoa & Nuts. If you're into the classics, the Finger Millet Waffle is made with Raagi; and served with berry compote and soya cream is a good option or one can opt for the Granola, Fresh Fruit & Mixed Berries Parfait. For your daily fill of greens, you'll be spoilt with choices from the likes of the Truffle-Scented Tenderloin & Parmesan Salad, Argentinian Chicken Melon Seed Salad or the Peruvian Ceviche - Atlantic Salmon & Prawns cured in Soy-Chili & Cilantro Brine; Served Chilled with potatoes, burnt corn & Fish skin wafer. Vegetarians can opt for the Kale Salad or the Charred Burrata Salad – torch charred Burrata with caramelized Orange, Apricots & Arugula in Ponzu dressing. With the onset of the monsoons setting in the city, a heart-warming soup is what the soul just requires and with the Rustic Tomato Saar - Homestyle chunky tomato soup tempered with Asafoetida & Mustard or the Sri Lankan Lamb Broth, one cannot go wrong. It's also the season for the munchies and you can explore various flavour palates with the Bombay Duck Croquettes, Sambal Spiced Cottage Cheese or the Soy Chilli Pork - twice cooked Pork Belly - tossed with Soya & Sichuan Peppers and served with creamy Wasabi. One of the USPs of the Deli is it's 'Wafer Thin Pizza' and they've now added a 'New Crust' called - The Artisanal Pizzas with a whole load of international flavours such as Sesame Soy Tossed Vegetable Pizza with spicy tomato sauce & mozzarella, Thai Green Pizza of Roasted Aubergine, Broccoli and Asparagus. Their burgers, sandwiches and pasta remain a class above the rest with newer flavour profiles being introduced such as Open-Face Sandwich of Avocado & Roasted Peppers, Vegetarian Sloppy Joe, Open-Face Burger of Crispy Prawns and Sushi Rice and Fettucine Carbonara – Homemade activated charcoal Fettuccine with heavenly bacon-ed Carbonara! The offerings in the mains sections are well-rounded meals including international and local flavours alike such as Asian Lentil Cake - Pan-Seared Cake of Sprouted Lentils; Served on a bed of Soba Noodle with Black-Bean Miso, Hearty Bowl of Kung-Pao Chicken & Jasmine Rice, Burmese Khau-Suey, or the Honey Glazed Pork Belly – Slow-cooked Pork Belly, glazed with Honey and served with Cauliflower Mash & Roast Gravy. Local inspirations are showcased in Kolkata inspired Grilled Prawns - King Prawns, grilled and then immediately pan-seared with coconut milk & aromatic spices and served with Green Pea & Gobindbhog Risotto and with the John Dory goes Goan! - Goan Rechado spiced Baked John Dory; served with Parmesan Risotto & warm bean salad. Ending the meal on a sweet note is pure satisfaction and the Deli has left no stone unturned for this. Beginning with smooth, silky home-made ice-creams with all-natural ingredients to the classic Crusty Apple Pie - Melange of Kashmiri Apple and Sri Lankan cinnamon stuffed in a handmade shortcrust, baked and served with vanilla bean ice-cream or their Signature Cookies. Chocolate lovers can rejoice as one can try the new Chocolate Mocha Brulee Praline Mousse or the Chocolate Cremeux Tart – a chocolate pudding served with strawberry mousse, berry sauce and cheese ice-cream. The New Deli food menu is warm, wholesome, international, decadent and downright delicious as the Deli food has always been but it has now got newer array and expression, safe to say that It's same but different. Discover it today! PS - Available at all Indigo Deli outlets – Nerul |Juhu| Kurla|Powai|Malad| Ghatkopar | Bandra| Palladium|Lokhandwala| Colaba
Best To Go With?
Family, Big Group, Bae, Kids.
Also On Indigo Delicatessen
Comments
Delivery Available

Wi-Fi Available
Other Outlets