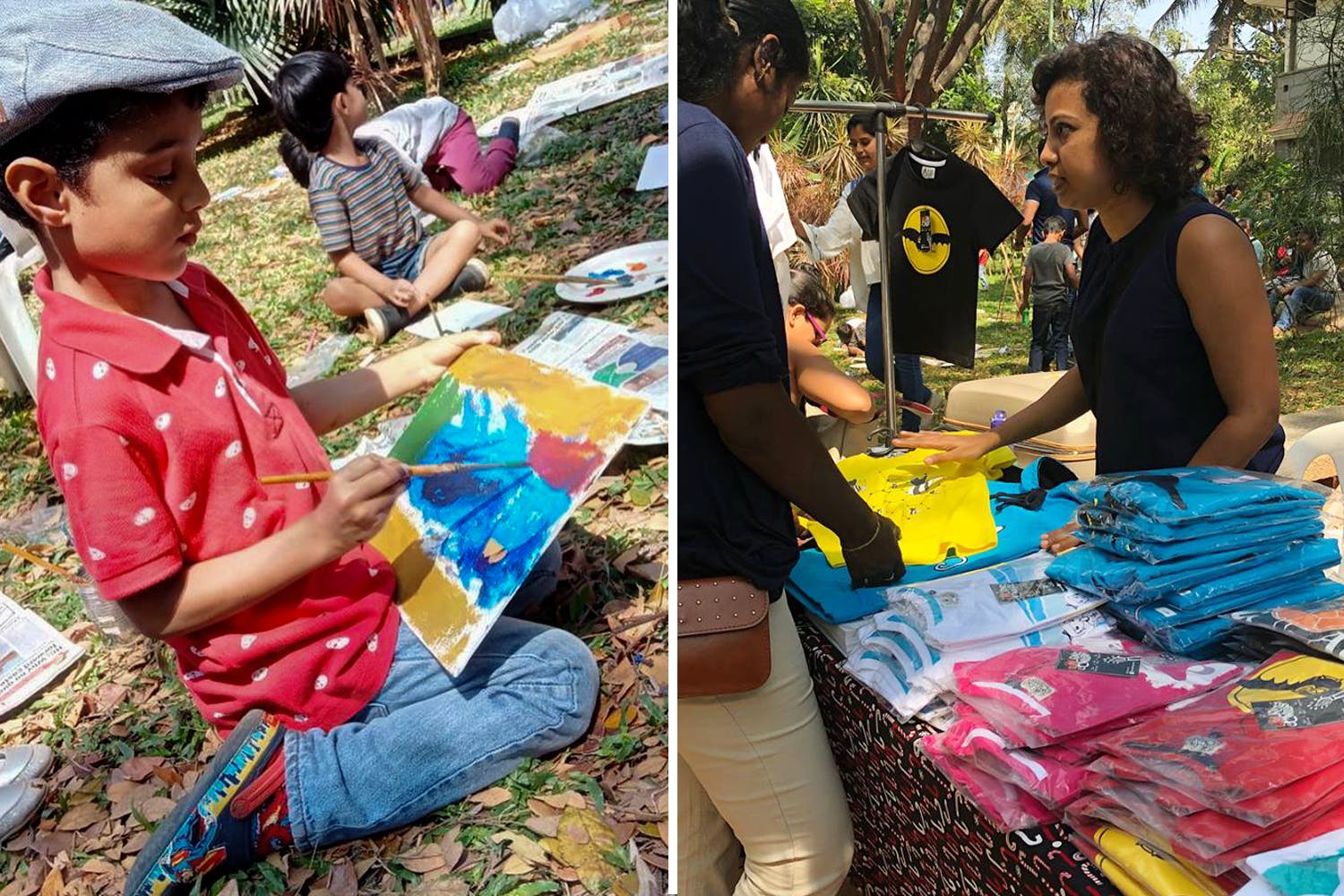 This Brand Is Printing Children's Art On T-Shirts & It's The Cutest Thing Ever
What Is It?
No matter how old, most of us love graffiti t-shirts. Now imagine what if what you're wearing is actually drawn by a kid? Wouldn't that make your heart fuzzy? Well, The Talking Canvas, a brand with a conscience is doing exactly that. Based in Bangalore, The Talking Canvas is an initiative where they run workshops for underprivileged kids, give them art supplies and encourage them to make designs which are later adapted for printing on tees.
Unfortunately, The Talking Canvas doesn't make adult sizes, but their ranges of brightly coloured tees are designed for and from kids two-year-old to 14-year-olds.
What To Buy?
They have t-shirts starting at INR 299 and go up to INR 499, a very small amount for a big cause. The designs range from a distorted boo-ing Casper-like ghost to a disfigured bat, or even fairies and deers. An online store, you can place your order on their website and they will deliver it to your doorstep, pan India.
If you think your child can come up with designs you'd love to see on a t-shirt, you can fill up a small form on their website, and their experts will take the conversation forward. If selected, they will feature your child on their website, and send a tee with that design for free! Isn't this exciting?
So, We're Saying…
Why make your kids wear designs that the world is wearing. Make them wear stuff that's been designed by fellow kids, keeping the innocence and playfulness intact.
Also On The Talking Canvas
Comments