A Fantastic Move: Cafe Zoe Is Now A Theatre By Night And Hosts Plays For You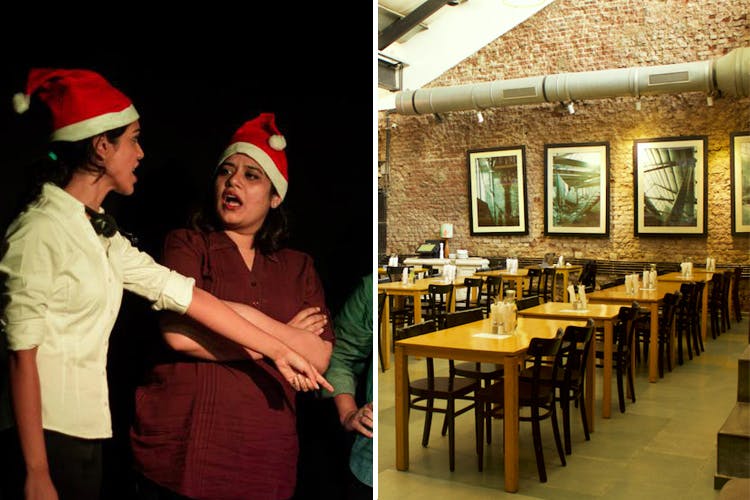 Shortcut
Add a side of culture to your daily cocktails at Café Zoe, as they are now introducing theatre nights.
Curtains Up
Café Zoe, the place we love for its high-ceiling attic-like roof, chill vibe, good music and amazing brekkie options has now added something new to the menu, and we are excited.
Every once in two-three weeks, they will be playing venue to theatre nights, called 'The Café Zoe Theatre' where the restaurant will be transformed to a theatre venue, lights will be set and the curtains raised.
They will be inviting both well-established and amateur theatre groups to come and put up shows of different genres: comedy, drama, romantic-comedies, and more.
To attend these theatre nights, you'll have to buy tickets online which will usually include a few appetisers, a drink and your entry. The first play was an all-women cast play called Bayaan, on Wednesday, June 28.
So, We're Saying...
Café by day, theatre by night? We're definitely looking forward to the transformation, and will be there to grab a cocktail or two while watching a good performance. Be in the loop of upcoming events on their Facebook page here.
The next event is a play called The Gentleman's Club  on September 13. Find out more details here.