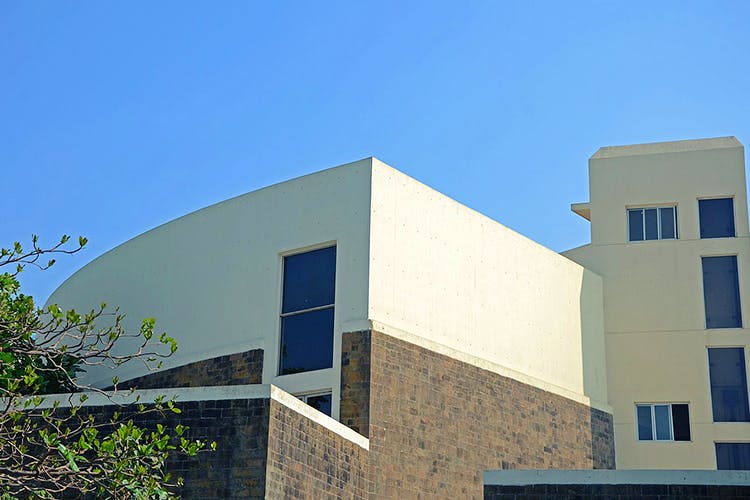 All The World's A Stage: Best Theatres Venues In The City
Let us just put it out there: watching a theatre show is far more rewarding than watching a film. And because we love our plays, we have our favourite haunts we often stalk on social media to stay updated. If you're a theatre lover yourself, bookmark this list of the best theatres venue in the city.

Prithvi Theatre, Juhu
How's The Venue: Started in 1975 by the Prithviraj Kapoor Memorial Trust and Research Foundation, Prithvi is one of the oldest and the most prestigious theatre venues in the city. With all top-line theatre artists having performed here, Prithvi has a legacy that has spread the magic of theatre and plays through generations.
Languages: Hindi, English, Marathi and Gujarati
Timings: Open from Tuesdays to Sunday with regular show timings between 6 PM to 9 PM
Pro Tip: Prithvi theatre is supremely strict about timings, more than your science teacher could ever be. A minute later than the scheduled time and you will be denied entry irrespective of excuses
National Centre Of Performing Arts, Nariman Point
How's The Venue: Hosting more than 700 events through the year across drama, contemporary dance, orchestral concerts, opera, jazz and chamber music, NCPA is the most holistic performing arts venue in the whole of India.
Languages: Hindi, English, Hindustani, Sindhi and other regional languages
Timings: The box-office is open all days from 9 AM to 7 PM with plays generally slotted for the evening
Pro Tip: NCPA has special tours planned twice a month, especially for engineering, architectural and design students
St. Andrew's Auditorium, Bandra
How's The Venue: Located in the heart of Bandra, St. Andrews Auditorium is a spacious hall with a seating capacity of 250 people. Well equipped with modern technology and infrastructure, you can expect a bunch of live performances, concerts, musicals and talks. Over the years, this auditorium has hosted some of the biggest artists and shows in the country.
Languages: Hindi, English, and Gujarati
Timings: Most plays are slotted in the evening, after college hours, between 6 PM to 9 PM
Cuckoo Club, Bandra
How's The Venue: A small cozy venue, the Cuckoo Club doubles up as a space which is fit for all performing arts. With events lined up every single day, you can either keep a check on the upcoming events on social media channels or just walk by the space in Bandra to see what's on for today and step in if it interests you.
Languages: English, Hindi
Timings: The space is operational from 8.30 AM to 11 PM, but the plays are generally slotted for the evening
The Royal Opera House, Girgaum
How's The Venue: Owned by the royal family of Gondal, the Royal Opera House is one of the most iconic landmarks of Mumbai. With 574 seats, three boxes and 3 sections to sit in, the Royal Opera House is a massive, albeit at times intimidating space. Despite its name, the place offers a lot more than just opera you can come here to watch live music performances, theatre acts, comedy shows and even book launches. With over 200 shows and events every year, this space has something for everyone.
Languages: English, Hindi
Timings: The space is open from 10 AM to 5 PM.
Pro-Tip: They've opened a exclusive jazz club called the Quarter which you must check out. Read about it here.
Nehru Planetarium, Worli
How's The Venue: A dome-shaped theater cum museum, one has probably spotted this beautiful building while passing by the Worli sea face. In a bid to encourage young artists, Nehru Planetarium has an in-built cultural wing which organises multiple programmes including dance, drama and music.
Languages: Hindi, English
Timings: The timings are from 12 PM to 4:30 PM
Comments