The information in this post might be outdated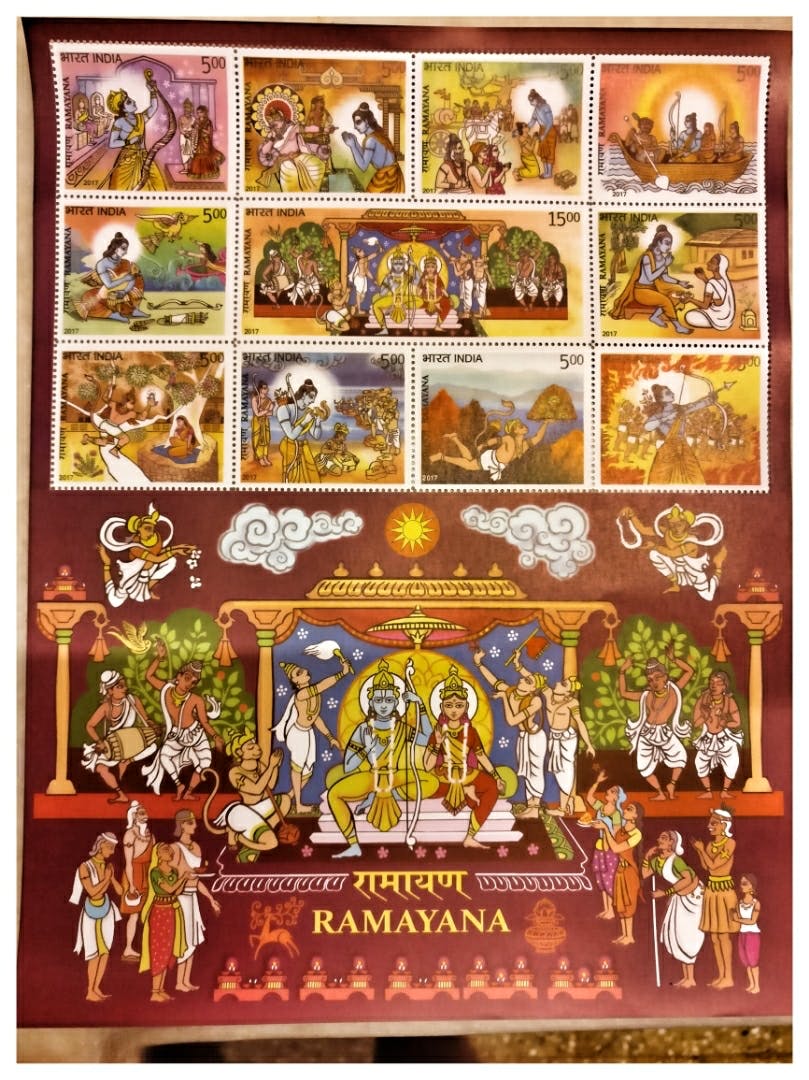 These Authentic Ramayana Stamps Are A Dream Come True For Collectors
What Makes It Awesome
Postal stamps are a thing of the past say many. But if you ever visit the General Post Office or GPO as it is popularly known, you will realize that the Government routinely issues philatelic stamps that are treasured by avid stamp collectors. This festive season, Department of Post has issued stamps featuring the story of Lord Rama and I am in love with this set. There are a total of 11 stamps and the total price of this sheet is just INR 65! Through these 11 stamps, the story of Ramayana is communicated rather creatively. If you are the type, that still sends Diwali greeting cards by post, I'd suggest you use these stamps to make your friends and family feel extra special. For lovers of stamps, this could be a great sheet to include in their collection. For others like me, it's a great collector's item. I plan to frame this sheet and put it up on my wall. It is a great combination of heritage and philately. It would definitely be an interesting piece to have on one's wall.
What's My Pro Tip?
Philately is a good hobby that includes research and collection of stamps. These are special edition stamps and their value in a short period of time exceeds the face value. You can even sell these stamps after a few years and fetch a premium for it.
Anything Else?
GPO also has a Postal Shoppe that sells merchandise and books about stamps.
Also On Mumbai General Post Office
More Information
Mumbai General Post Office
Comments