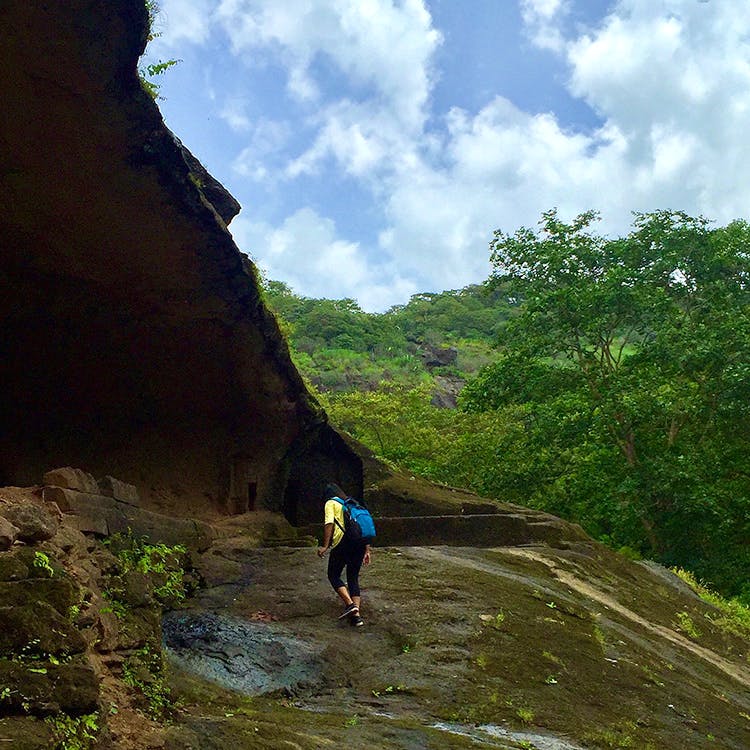 Fish Park Or A Theme Restaurant: Fun Things To Do In Borivali
If you are new to the city, or think you know everything about the place, we've found some awesome things about Borivali that you won't find anywhere else in Mumbai. Snobs, be prepared to be surprised, and Borivali residents, time to put your collar up now!

Visit Mumbai's First Fish Park
No matter which part of the city you belong to, you definitely have at least one friend from the very popular IC Colony (it's time to start counting!) If you're a wildlife lover, we give you one more reason to visit Borivali. IC Colony is home to Mumbai's first fish park that has eight gigantic aquarium tanks inside it and so many different species of fish.

Grab A Paan From Ghanta Wala Paan Mandir With 450 Bells
Believe it or not, there's a Pan Mandir (yes, not just any paanwala) in Borivali's Lokmanya Tilak Nagar called Ghanta Wala Pan Mandir, which has 450 bells of all shapes and sizes looming inside his shop. Why, you ask? Just because. These bells have been gifted to him by his customers from near and far. Today, these bells have become an iconic part and characteristic of the shop. Don't be too surprised if they ring a bell for every paan ordered while you wait for your paan to be crafted by them.

Hike The Highest Point In Mumbai
Sanjay Gandhi National Park in Borivali has the highest point in Mumbai that you can trek up to. Called Jambulmal, this point is 468 metres above sea level, and offers an astonishing view of the whole city. How about that?
P.S. There are several trek planners who regularly organise group activities to the highest point.
National Parks & Wildlife Sanctuaries
This Couple Giving Free Meals To Senior Citizens
Borivali is also made up of people with kind hearts and even kinder actions. The D'Souzas are one such couple in IC Colony, who have been making a difference since quite a few years now. The two, Mark and Yvonne provide a free tiffin service to senior citizens across the city. They connect with senior citizens who have been abandoned by the family, are living alone or don't have the means to sustain themselves.
You can contact Mark D'Souza on 9833853523.
Dine At Cafe Hydro
In case you haven't eaten at this aquarium-themed cafe yet, now's a good time.
Cafe Hydro
at Borivali is a two-floored eatery with futuristic interiors and delicious, pocket-friendly grub. While you can go there to happily devour their pocket-friendly and tasty Asian and oriental cuisines with a hint of American, or gulp down their refreshingly good mocktails such as the coolers, shakes and more, but go here first for the ambiance.
Meditate At Global Vipassana Pagoda
Pagoda temple, also called the Global Vipassana Pagoda, is a meditation centre that also hosts Vipassana courses, and is the place you could use for some peace and quiet. The Pagoda is open for visitors from 9 AM – 7 PM through the week without any entry fee, and there's a lot to see. And once you're done marveling at the beauty that it is, there is also a food court for refueling, and a books and souvenir centre to bring back some tokens.

Go On An Egg-Trail
Scrambled, fried or poached. We all love our eggs in different styles, and there's no better news than realising how many options there are right here in Borivali. You can take your pick, from egg dosas, egg pizzas, and egg masala papads from The Eggelicious and Egg Station in Borivali. Yum!
Comments