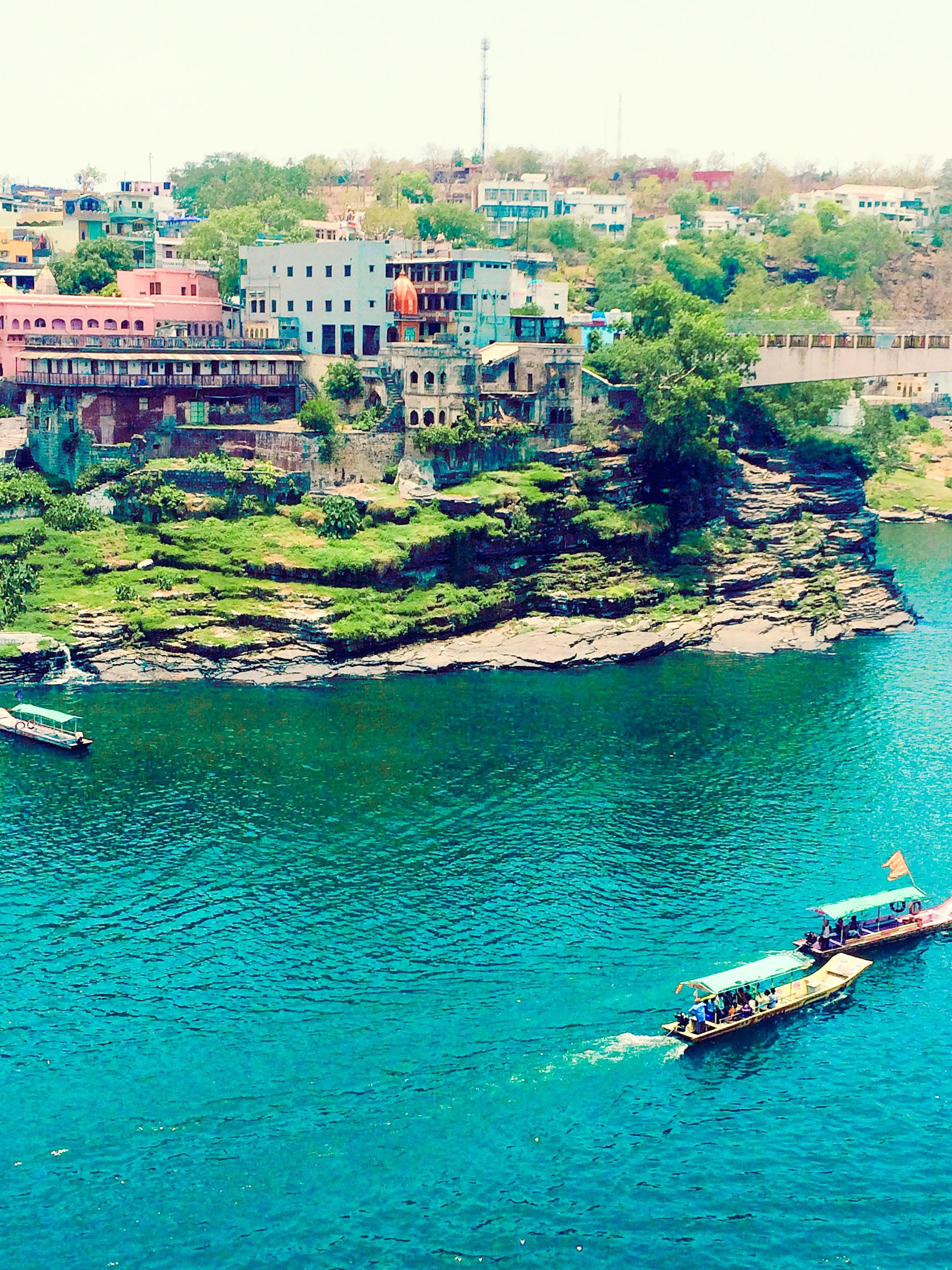 Here's What All You Can Do When You're Touring The Culturally Rich City Of Ujjain
Shortcut
While Ujjain might not be your typical tourist destination, Ujjain primarily boasts of a rich cultural and spiritual heritage that attracts pilgrims from around the world to come visit and soak in some spirituality. But, little do people know that there is much more than just different temples and the ghats that defines Ujjain. Curious already?
We took an offbeat trip to the city of Ujjain to explore everything it had in store for us and to see how it enchants the masses of pilgrims and tourists that visit the city every year. Let's go!
Kumbh Mela
The Kumbh Mela at Ramghat, that happens once every 12 years is one of Ujjain's main claims to fame. Known to be the largest gathering of Hindu pilgrims, the Kumbh Mela has been recognized by the UNESCO as part of Intangible Cultural Heritage of Humanity.
An unfathomable number of Hindu devotees come together to take part in the bathing ritual that happens in the sacred river Shipra. However, we'd suggest you plan your trip in a way that you get to experience the grandeur of this festival (only once every 12 years). Interestingly, the planetary positions of the sun and Jupiter decide when Kumbh Mela is to be celebrated.
Kaliadeh Palace
Kaliadeh Palace, built in 1458 AD by Sultan Mandu boasts of beautiful Persian architecture, in its purest form. You can find inscriptions in Persian on the walls and other areas of the structure that record a visit by Mughal emperors Akbar and Jehangir. After being destroyed by Muslim military plunderers called Pindaris during the Pindari War, the palace was restored by Madhav Rao Scindia in 1920.
This palace is situated on the banks of the River Shipra and is a treat to look at, as it is surrounded by nature on all sides. On a trip to Ujjain, you must visit Kaliadeh Palace to soak in a little bit of the bygone era and get your dose of history (if you skipped history classes in school).
Ved Shala Observatory
Believed to be India's first and foremost observatory, Ved Shala is one of the five Jantar Mantar structures built by Raja Jaisingh of Amer. Ujjain is also known as the 'Greenwich Of India' because astronomers believe that the Prime Meridien of Longitude passes through Ujjain. Even though the Jantar Mantar at Ujjain is smaller in comparison to the ones at Delhi and Jaipur, an interesting thing to note is that the Masonic instruments at the observatory are still being used to conduct research. The observatory remained isolated for about 200 years thus losing its charm until it was renovated by Madhav Rao Scindia.

Temples In Ujjain
There's no bigger reason to visit Ujjain than to visit the unbelievable number of prominent temples that it houses. The innumerable religious structures that exist are the reason so many Hindu devotees flock the city every year to experience spirituality and rediscover themselves. Don't miss out on the famous temples such as the Mahakaleshwar Temple, Mangal Nath Mandir, Kal Bhairav Temple and ISKCON Temple on your trip to Ujjain. They not only have great architecture to look at, but also the calm and positive vibes that they give out.
Comments