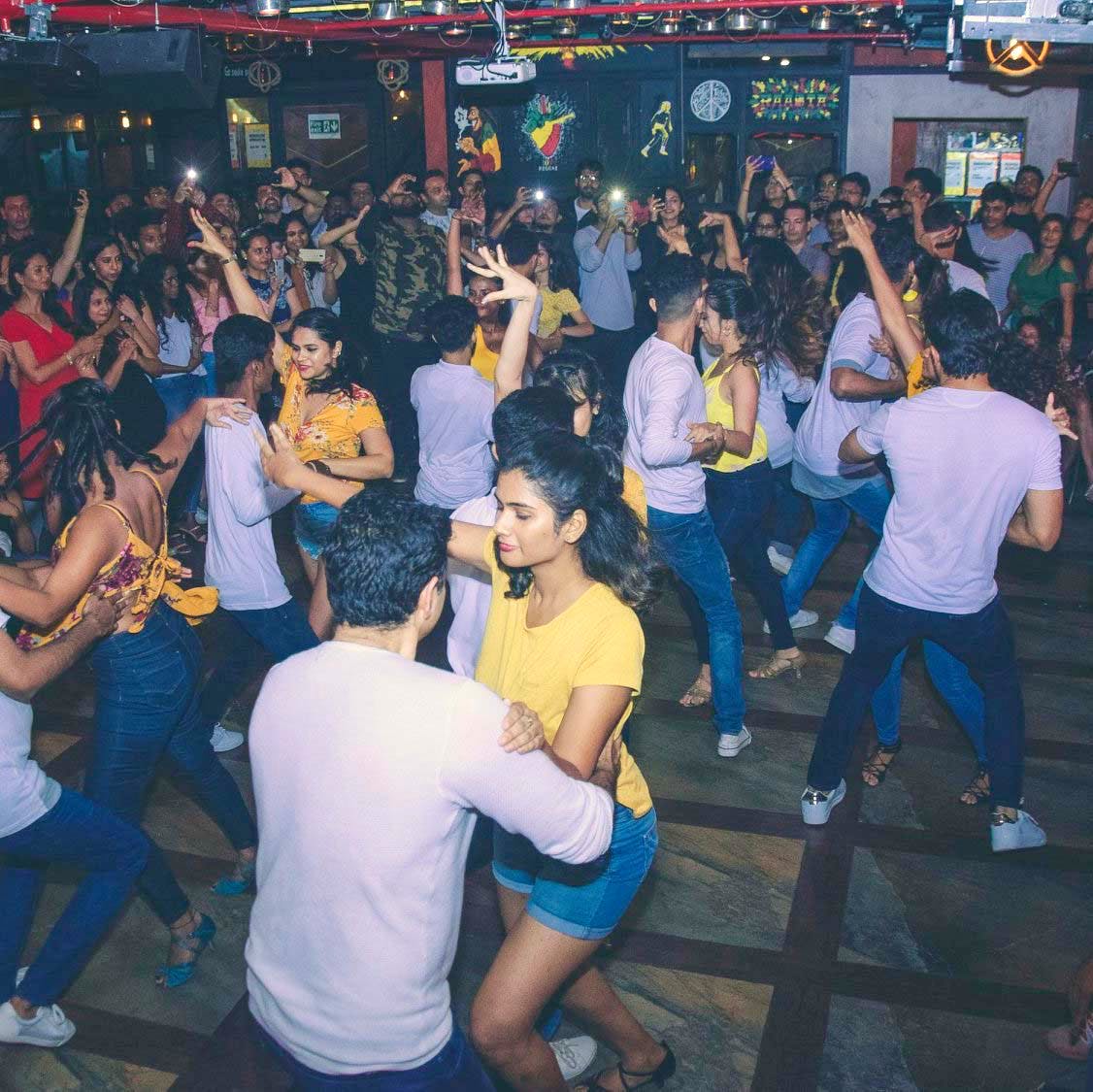 In Khar? Check Out What To Do In This Happening Neighborhood
Khar has something for everyone; if you love music, live performances, art, stand up comedy, food or dance, Khar has a place for you. We've noted down our favourites in this list. Bookmark this for future reference!

For Culture
Khar is a hotbed for music performances, art exhibitions, plays, poetry and even stand-up comedy. The Hive makes for a lovely cultural hub with open mics, stand up comedians, live music performances and other events keeping the space alive and kicking. The Habitat is another place that you can check out for comedy shows and live music.
For Music Gigs
Khar has a bunch of places that music aficionados love to frequent thanks to the quality of gigs and performances. While The Hive and The Habitat are great for live music performances, the gigs at Khar Social and Raasta bring in some of the best talent from around the country.
For Nightlife
Khar has a raging nightlife that has something for everybody. From commercial nights at Hoppipola and Bollywood gigs at 99 Bollywood Bar to techno gigs at The Daily Bar & Kitchen, Khar has a wide range of options available for anyone who loves to enjoy a good night of dancing and partying. For those who love to chill with their drinks without indulging in a night of dancing, there are breweries and pubs that offer the perfect ambiance to unwind. Doolally Taproom, Sanchos and Arth are popular choices of nightlife destinations for those who like to enjoy good food, music and of course, a night out drinking!

For Art Lovers
A visit to Rhythm Art Gallery is a must if you take your art seriously. A space that displays talent from all over the country, this art gallery was set up to make art affordable. Located on Linking Road, this gallery is where individuals, corporates and first time buyers are welcome to visit, enjoy and even purchase the diverse collection of original paintings and sculptures.
For Shopping
For budget shopping, it doesn't get better than Linking Road. And if you're looking for designer wear, there are a whole lot of boutiques that will spoil you with their wide range of options. If slow fashion is your jam, there are a lot of hidden gems in Khar that will help you shop for the look that you need! Anita Dongre, Pankaj & Nidhi, Toile, Fuel are some of the high end brands to shop from, while boutiques and street stalls on Linking Road are great places to pick up fast-fashion pieces on a budget!
For Food
Khar is a food lovers' paradise, and honestly it's a tough job to note down our favourites here. There are options here for both budget eating and an expensive wine-and-dine. While iconic restaurants like Bastian, Hakassan and Olive Bar & Kitchen are perfect places to dress up for some fine food and wine, restaurants like Sindhful, The Bawa Kitchen and Jai Jawan are great options for those looking to indulge in pocket-friendly meals.
Ask Protima a question