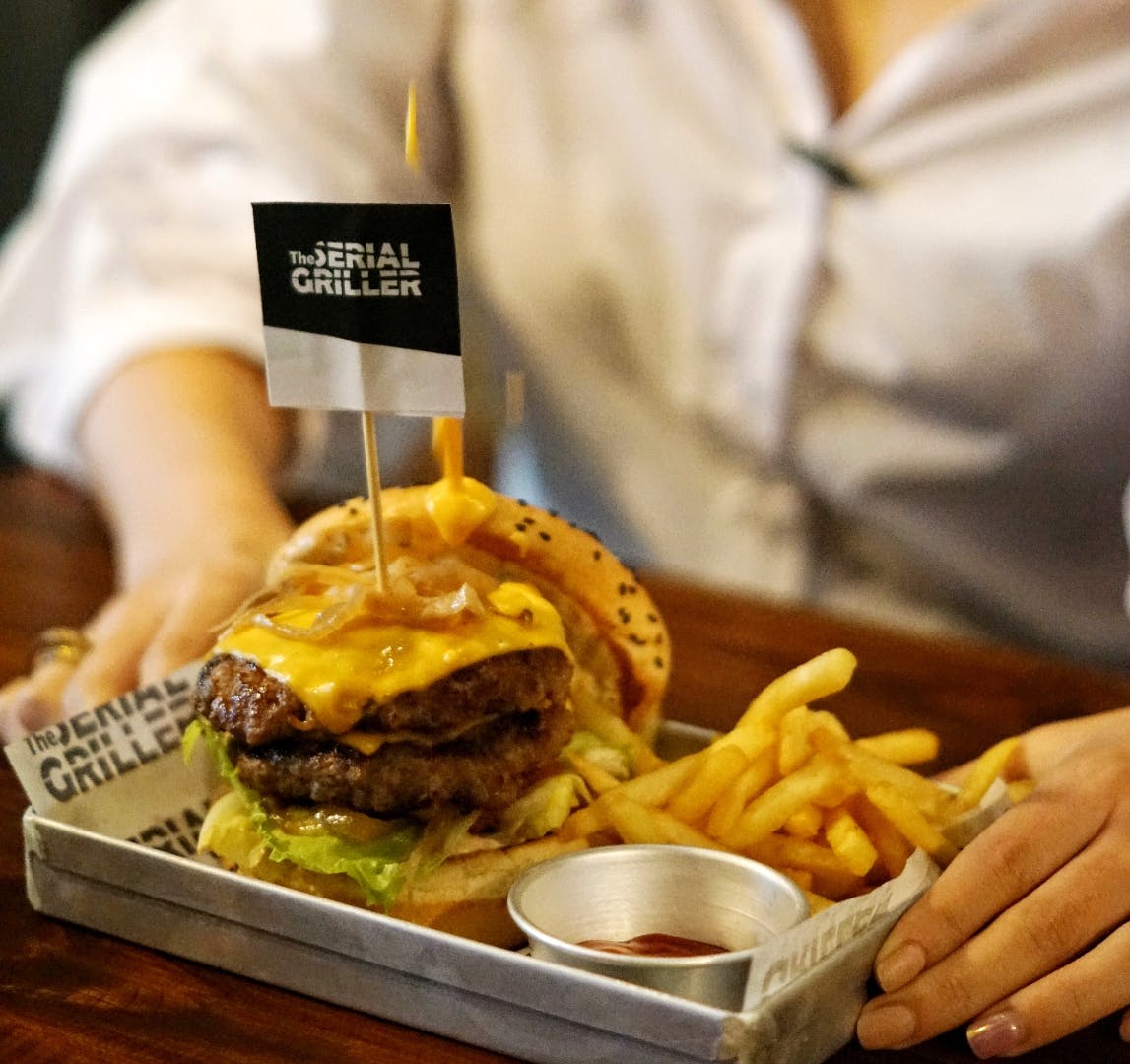 Delivery Available

Wi-Fi Available
Your Search For Delectable Burgers & Other Quick Bites Ends Here
What Makes It Awesome?
Every journey has it's ending, and my journey of 'finding the best burger' ended when I was standing near Juhu Circle waiting for a friend. I was looking around, and I spotted this newly opened place. So I thought of dropping in, just to see what all they have to offer. They have two delivery outlets - one in Khar and the other one in 4 Bungalows. They have started a new sit-down place near Juhu Circle. While the eatery is small, the burgers are something that will make you fall in love in such a way that your stomach will be full, but your soul will be hungry for more. Their menu has a variety of burgers, salads, sides, and drinks to choose from. The variety in both vegetarian and non-vegetarian are pretty good. The menu has been priced pretty well, and it won't burn a hole in your pocket. If I had to recommend two must-have burgers, then they would be: - American quarter pounder - Vulgarity Visit this eatery if you don't want to miss out on some delicious treats.
Best To Go With?
Family, Big Group, Bae, and Kids.
Comments
Delivery Available

Wi-Fi Available