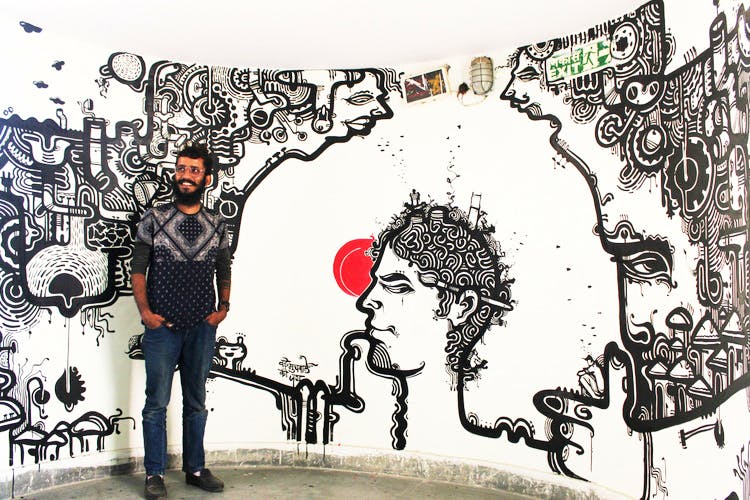 This Mumbai Artist's Beautiful Illustrations Could Decorate Your Home
Shortcut
If you're looking to do up your room in an interesting way, call artist Abhinav Kafare, who will come over and jazz up blank walls with his quirky illustrations and artwork.
How Does It Work?
In keeping with our city's colourful exteriors, Kafare loves adding a splash of something funky to our public spaces. His work adorns office walls, cafes, schools, and can even find a home on your bedroom walls.
Kafare is open to painting walls for homes as well. You can choose between his illustrations, or ask the artist to customise something based on your interests or passion. One of his works that we loved was a wall he painted with an outer space theme, which had humans and pets in spacesuits floating around in the night sky.
If you have something super imaginative that you want painted, say an aquarium or a wild forest or anything really, explain it to Kafare and he will create it for you.
So We're Saying...
Why bother with dull wallpapers and off-white paint when Kafare's art can completely change the appearance of our homes? Though Kafare charges based on the size and the amount of work that needs to be done, for a wall sized 10×10 feet, he'll charge upwards of INR 35,000.
Contact: Get in touch with him on akafare9@gmail.com, or drop him a message on Behance here.
Comments