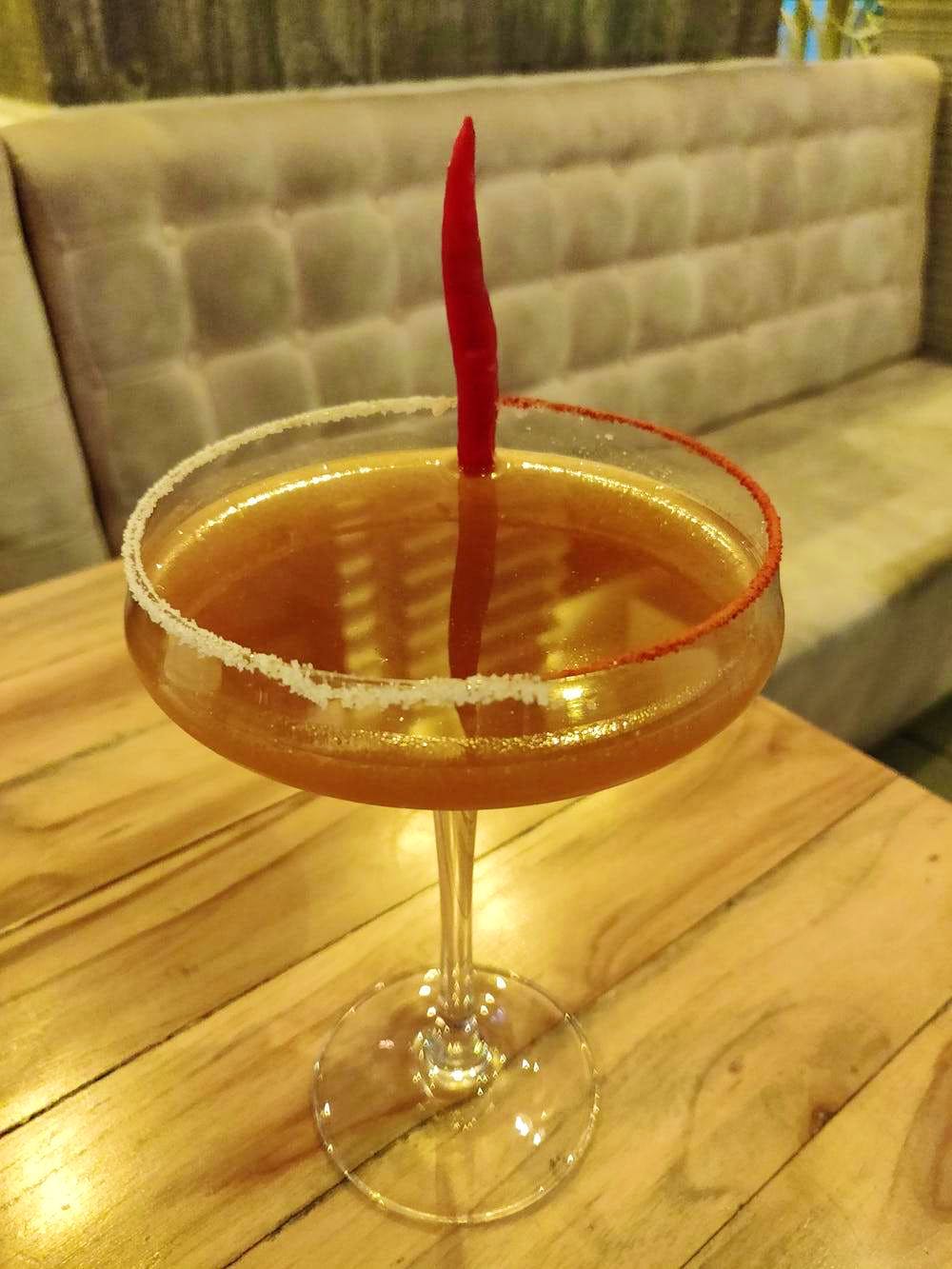 This Restaurant Serves Mushroom Dolmas, Layered Cheesecake & Great Drinks
What Makes It Awesome?
If you love Sri Lankan food, Bougenvilla Kitchen and Bar, a new watering hole in the lanes of Khar, will give you undivided attention. Don't believe me? Rush to the restaurant and prove me right. Bougenvilla derived from Bougainvillea which means climbing plants, and you can catch a glimpse of it in the restaurant. Competing parallel to Hoppipola, Khar Social, and alike, there is devotion in their hospitality. With al fresco and indoor seating arrangements, space crunch is never an issue. Shades of climbing plants, mosses, ferns, and flowering plants have covered the walls with beauty. The ambience is warm with great musical numbers playing in the background. The restaurant offers a limited menu with diversity in their offerings. Don't be surprised if you get your favourite drinks at an inexpensive rate. From their drinks menu, try their tangy Tamarind Chat it's made with apple juice, tamarind honey, rock salt, chaat masala, and lime. If you're still thirsty, then ask for Plum & Cranberry Cooler that has fresh plum and cranberry. The Bougen Refresher with orange and pineapple juice, kaafir lime, and apple puree is worth sipping too. From appetiser section, order the Mushroom Dolmas which are soft and melt in the mouth. You will love the taste. The Bougen Prawns will make your day with their sweet and tangy taste. Oh, and the Pepper Black Bean Chicken had cilantro rice and stir-fried Asian veggies which can be your main course too. To conclude your meal, binge on their Three Layered Cheesecake; it's soft and delicious. Bougenvilla Kitchen and Bar is nothing less than a grandeur and dining at this place will only add stars to your dining experience.
Best To Go With?
Family, Big Group, Bae, and Kids.
Also On Bougenvilla Kitchen & Bar
More Information
Bougenvilla Kitchen & Bar
Comments