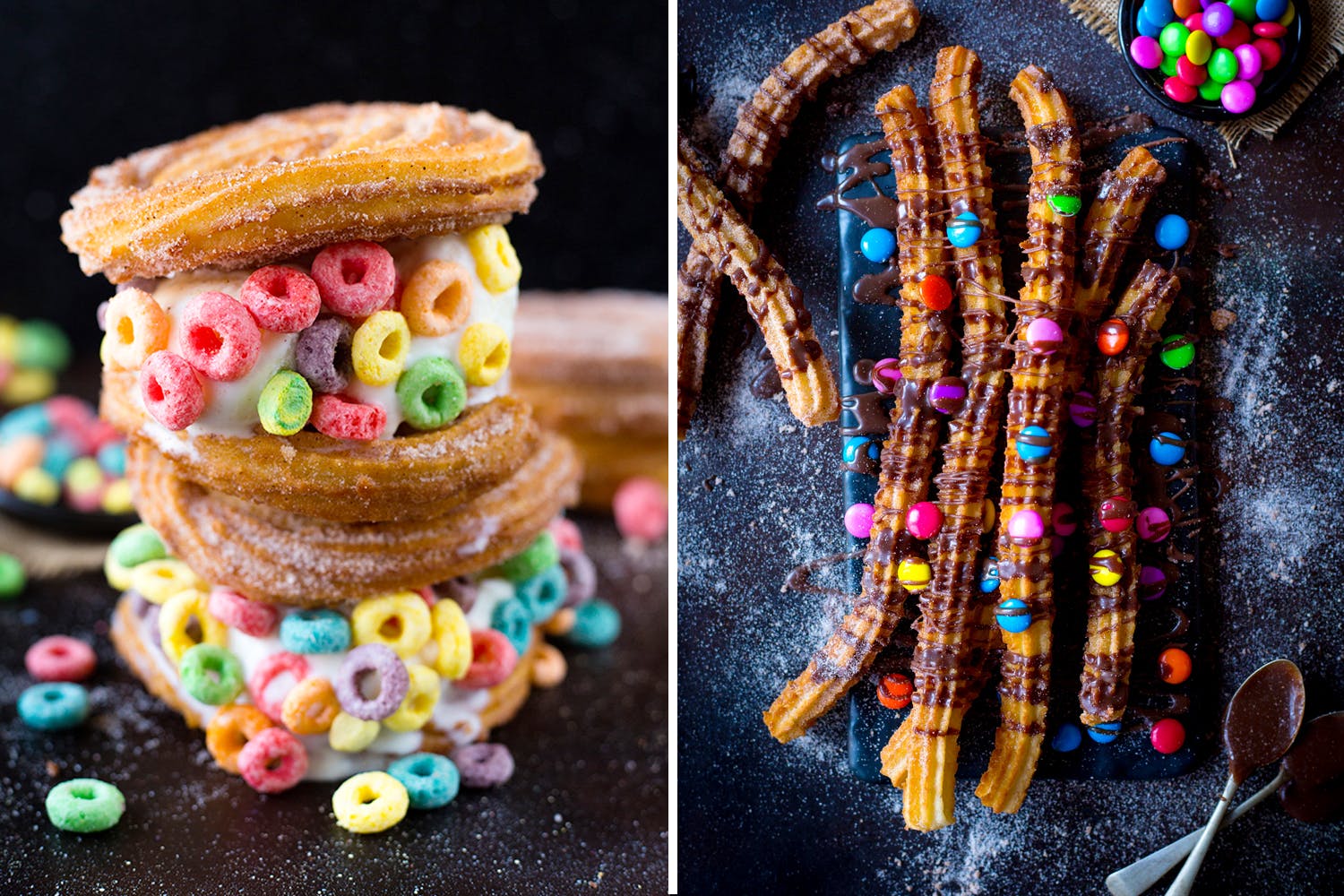 You Won't Stop Instagramming The Beautiful Churros Served At This New Eatery
What Is It?
A New Zealand-based brand has opened its doors at our very own Chowpatty, serving churros, the famous Spanish delicacy that is served in seven different ways. What's piqued our interest is that while churros are normally sweet, they also have a decent variety of savoury items on their menu, to get you away from that sugar rush.
The New Zealand based brand kicked off back in 2010, in New Zealand's Queen Street. Now, eight years later, two passionate young women, entrepreneurs and sisters Miti and Somi Jain who are both dessert lovers themselves, have succeeded in bringing this brand to our very own Mumbai. Needless to say, we're not complaining!
Chow Down
You have 100 % vegetarian churros made in seven different ways. The Jumbo Churro, one of their specials, features a decadent chocolate filling. Other options include the Toro Loop, Churrowich, Churro Pizza, Churro Fondue served with chocolate brownie lavash and the Monster Toro Churro, designed for a dessert binge with 3 scoops of ice cream, sprinkles and candy. The menu also features Churro Cup Sundaes, served in a Toro cup. You can even have some fun by making your own with both premium and regular toppings and sauces.
If you've had your fill of sugar, you can pick from the following – an assortment of Langos, which is a delicious Hungarian bread. Think margarita, peppy paneer, cheesy jalapeno and feta surprise varieties, melting on your tongue in an explosion of flavours. Other savoury churro options include plain cheese, chipotle and more.
In case you're in the mood to pull out all the stops, you can try their Basic and Premium Sweet Churros. The Basic section lists worldwide favourites like the plain cinnamon sugar churro, apart from maple, plain dark, plain milk and plain white chocolate. You can choose a single piece, three pieces or even six pieces, served with a drizzle or inside a cone. The choice is all yours!
The Premium Sweet Churros section has some rather quirky options like the Very Berry Strawberry, Orange Blossom, Cookies & Cream and Unicorn Lovers, to name a few. If you're thirsty, you can pick from a variety of coolers or milkshakes on offer. It helps to beat the heat too!
So, We're Saying…
We've got ourselves another reason to visit Chowpatty; a sweet reason at that. So the next time you're in town, satiate those taste buds with something different!
Price: INR 70 – INR 650
Comments