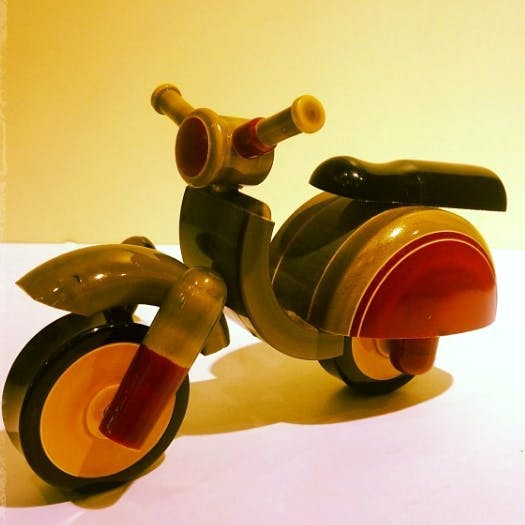 An Overload Of Nostalgia: Relive Your Childhood With Wooden Toys, Gilli Danda And Catapults From This Store
Shortcut
Come to think of it, what is this technologically driven time that we are (barely) living in? When interaction to entertainment, to knowledge gaining, to gaming to practically everything, is happening on a screen, we wonder where is time for your eyes to take some rest and indulge in things that are a tad more real. Given that these thoughts often cross our minds, it was legit that we jumped at the sight of this one store in Viviana Mall in Thane, known by the name of Desi Toys.
What Makes It Awesome
The store looked like it had just taken a dip in a bucket full of colours, and every single thing there teleported us back to the '80s where getting together every evening to play non-virtual games was the norm. We remember placing bets (of Kismi bars, and Melody toffees, of course) on whose lattu spun for the longest time. Or who could really hit that hanging fruit using a gulel. And those are the things we found at this store. With most things handcrafted out of wood or brass, they have the full kitchen set with tiny kitchenware that can all be neatly arranged in a stand which, by the way, also has hooks to hang the tiny saucers (INR 3,999).
Then they have wooden gulels (catapults) for INR 399, a classic spinning tops set for INR 399, a pretend brass hand pump that can actually make the water travel from the bucket to the pump and back to the tub for INR 299, gilli danda for INR 299, and the seven blocks for the lagori game for INR 799.
Keeping aside these standalone things, they also have board games like the magnetic folding chess made of wood for INR 1,299, and wooden Brainvita for INR 999. They also sell collectibles like a wooden auto, truck, the Chinese set of five dolls and many more things.
To check out their entire collection and to place an order, head to their website which delivers across India for free. But our genuine recommendation to you would be to visit this store personally so you can enjoy the feel of your childhood that's gone by, once again.
Pro-Tip
Desi Toys make for a perfect gifting option, or to randomly buy things to do up your own house.
Comments