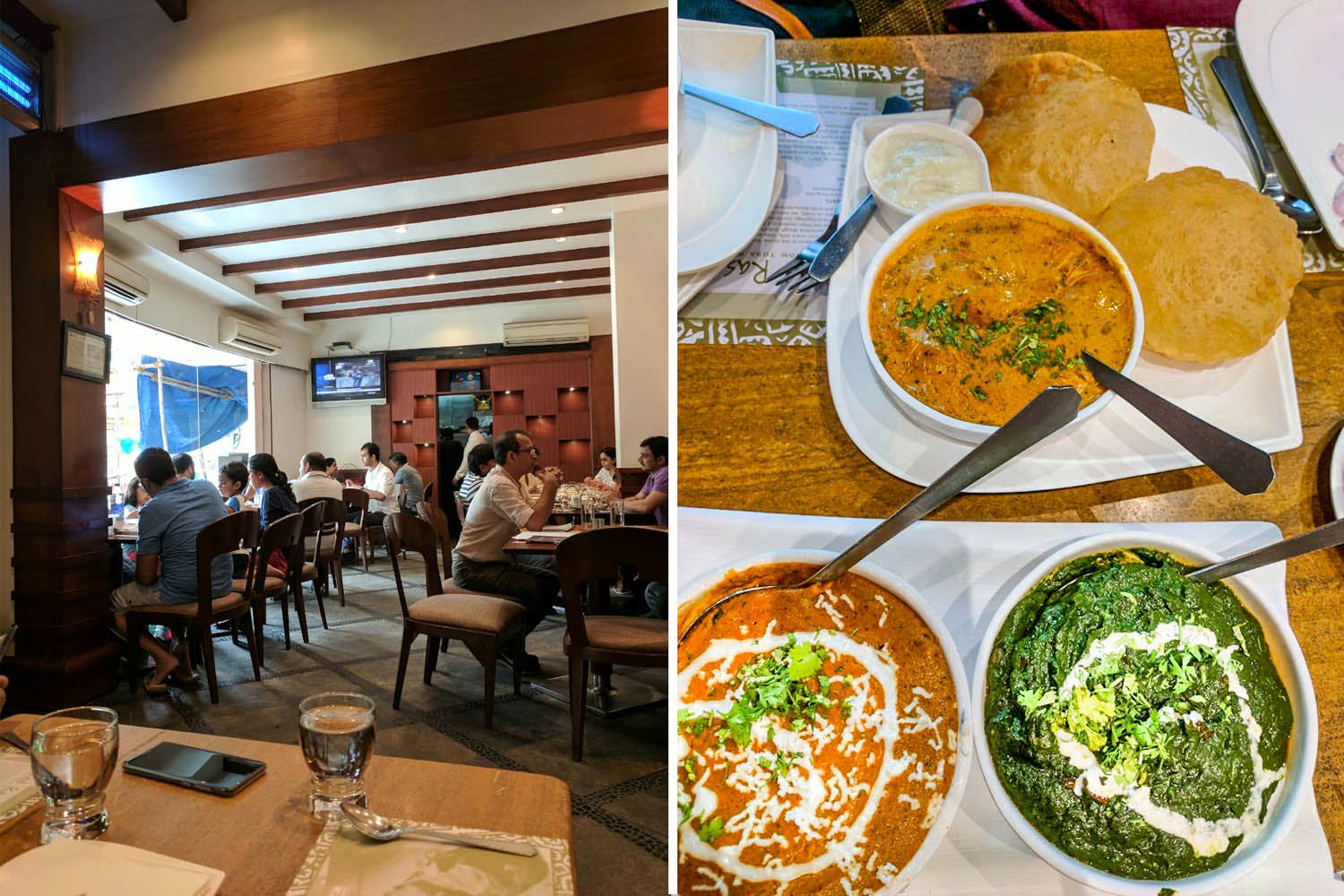 Satiate Your Aamras-Puri Cravings At This Vile Parle Restaurant
What Is It?
Located near Vile Parle East Station, a few minutes from the municipal market, Tosa (owned by Trupti caterers) is a restaurant well-nestled at the corner, so it is sometimes difficult to spot it. The restaurant is quaint, with an outer foyer and two areas inside for inner seating. There are enough reasons to pay it a visit, but one thing that has caught our fancy is the poori-aamras combo, with shrikhand, that's the perfect way to enjoy the summer, don't you think?
Chow Down
The menu is eclectic with cuisines from Maharashtra such as the thalipeet and missal pav, Gujarati snacks and main courses ranging from Handva (salty cakes that are delicious!) to Kadi Chaval are available here too. Their Rajasthani menu focuses on items like dal dhokla, Mathura aloo with dedai roti and so much more. We've tried a little bit of everything from the menu, and while the food is delicious, we got the rest packed (I mean, how much can one actually eat, right?)
We also had a plate of their famous puri-aamras combo, which was made with Alphonso mangoes and is one of their most popular items in their summer menu.
We ended our meal with Bengali baked rasgolla, served piping hot and made for a delicious end.
They also have a good range of lassis, but we recommend their masala chaas as a must-have. In the Punjabi dishes, sample the paneer pasanda and lachcha paratha.
So, We're Saying…
There are enough reasons to give this place a shot and in our minds, we can't think of a better place to try out so many variants of our old favourites. See you there soon!
#LBBTip
After your meal, go to the neighbouring store that has a variety of paan, which includes dark chocolate paan, just for the experience. The owner has a number of varieties on display and gives you the option of choosing the most appetising of the Indian after-meal dish.
Comments