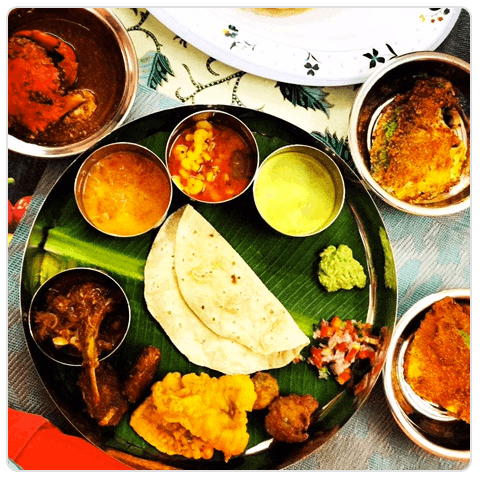 Experience A Traditional Pathare Prabhu Lunch In Mumbai
What's Happening
If you haven't sampled a traditional Pathare Prabhu thali, we've got good news for you. For those of you who don't know, Pathare Prabhus are one of the oldest residing communities of Mumbai, and play a key role when it comes to understanding and knowing about the history of our city. Surprisingly, despite holding this status, there are almost no restaurants in the city that cater this cuisine and allow others, like us, to try out the Pathare Prabhu specialities.
Fortunately, you can actually sit down for this traditional meal very soon, as early as June 16, at a local home, with the Vijaykar family, where you will be served from a pre-set menu comprising of homecooked non-vegetarian, seafood and vegetarian dishes made in this typical style.
The menu ranges from appetisers like fish fry, pumpkin & jackfruit fritters or even baked-mutton kheema puffs to the main course - Sokaji Chicken (Vijaykar house speciality), shrimp pickle, coconut gravy prawns, seasonal mango dishes and mango kheer as the dessert. You'll also be treated to seasonal drinks from their garden and other homegrown items.
Pro-Tip
To book a slot, just contact Sunetra Vijaykar on 09818093595 / 09223222245. Since there are limited seats, (2 batches with 10 guests only), you should book immediately. The price per head is INR 1,699.

Comments