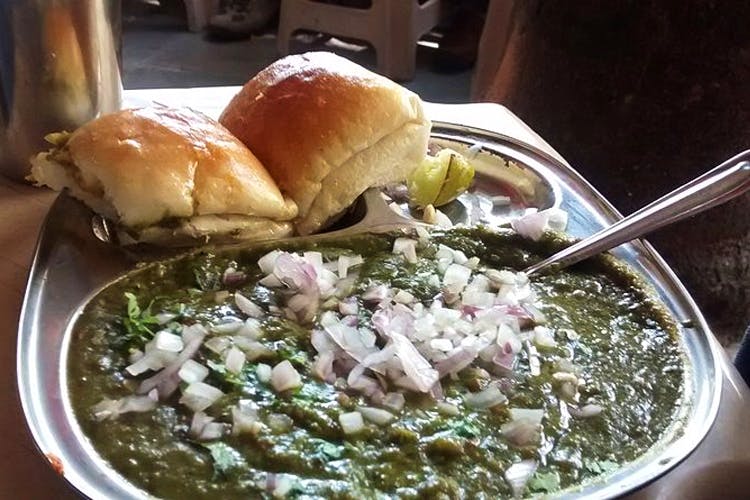 Goth But Love Butter? We Found A Street Stall That Sells 'Black' Pav Bhaji
Shortcut
So many pav bhaji lovers and so many eateries doling out this delicious dish, but the Mumbai pav bhaji trail isn't complete if you haven't have the 'black' pav bhaji from Maruti at Vile Parle.
Say Whaaat?
On any random evening around 5:30pm, make your way to Maruti Pav Bhaji at Vile Parle. Ask anyone at Bajaj Road where this almost 50-year-old stall is and they will point you in the right direction. Famous for their 'black' pav bhaji, the lip-smacking and really good dish will make you crave for some more. When there, also try their super fiery, spicy masala pav.
If you are more of a rice person, then you are lucky, because their pulao is quite different and is a must-try! We have been eating there since childhood and we can guarantee that the taste hasn't changed a bit. They even do home deliveries in the vicinity, however, it's just more amazing to go and eat there. It's no fancy restaurant, but just a stall which has grown due to its popularity.
So, We're Saying...
If you're always up for experimenting with food, it's time to try this unique, black pav bhaji.