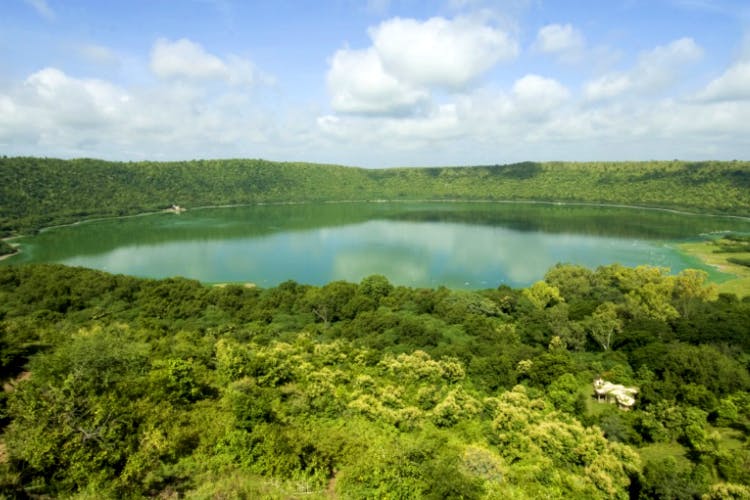 This Weekend, Check Out A Lake Made By A Meteor Strike 52,000 Years Ago
Shortcut
Head to Lonar Crater, a lake created by a meteor strike in the Buldhana District, where you can sightseeing, bird-watching and photography around the historic site.
What Is It?
The Lonar Sarovar area has a truly stunning landscape. The crater, which was created due to a meteor strike in the Pleistocene Epoch, is the only known hyper velocity impact crater in basaltic rock anywhere on earth. Surrounded by a series of low hills, the views from near the lake are breathtaking.
There are also numerous temples around the lake, most of which stand in ruins today, except for the temple of Daitya Sudan at the centre of the Lonar town, which was built in honour of Vishnu's victory over the giant Lonasur. It's also a great spot for bird watching, as many peafowl and other migratory birds have made the lake their home.
Who Is It For?
For those looking for that one bird, that one photo-op, or for a view of nature they haven't seen before. If you're an avid historian and naturalist, you will also enjoy this trip.
So We're Saying…
Head here to see one of the world's most amazing natural scenes, and have a relaxed weekend while you're at it.