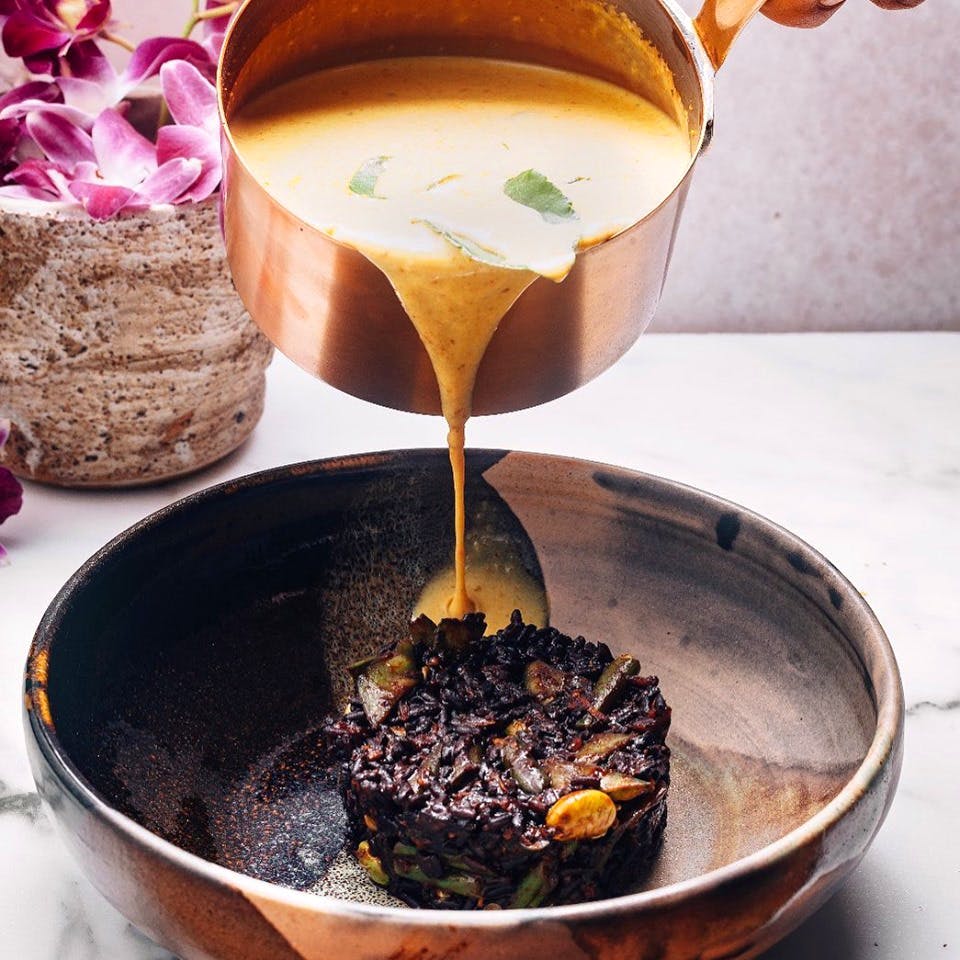 Turkish Ice-Cream, Waffles & Macroons: Satiate Your Sweet Tooth At These Dessert Spots In Fort
Did you know, Fort is the first part of the city to be developed by the British. Colonial-era buildings, historic heritages and deep culture – Fort is one of the most beautiful and artistic part of the city. A major attraction for tourists, over the years, Fort has become a hub for many restaurants and cafes.
Whether you visit Fort for shopping or a casual lunch, it's always a good idea to end it on a sweet note with some mouth-watering desserts! From chocolates and brownies to ice-cream and waffles, Fort has a little something for everyone with a sweet tooth.
Here are some of the hottest dessert spots in our favourite neighbourhood.
Poetry by Love and Cheescake
Fort's Poetry by Love and Cheesecake has beautiful Insta-friendly and art inspired décor. Their layered and baked cheesecake and hot chocolate is to die for! We love the fact that it opens early for breakfast, which means we can eat all that lovely dessert for breakfast too!
Oh Dough
Think ice-cream, think Oh Dough! They have some super delish and freshly baked ice-cream cookie flavours. Apart from cookies, their espresso is our another favourite. But here's the best part- they even have vegan options! If you're planning a dessert date with bae, this one is a great place to make a good impression!
Nutcracker
A hotspot for breakfasts, this quaint café in Fort is another one of our favourites, especially when we're in the mood to enjoy a hot cuppa or even the hot chocolate with a brownie. Drop by on a dull rainy day or even for a romantic breakfast date over the weekend. If you're in a mood for something citrus, do try their lemon tart.
Sleight of Hand
This is one of our favourite cafes to hop into whenever we crave for warm, comforting, gooey chocolate brownies. In fact, we recommend this as the perfect meeting spot in the neighbourhood! When you're here, don't forget to try their hot chocolate on a stick!
La Folie Du Chocolate
They are popularly known for their wide array of chocolates, freshly baked goods and French style patisserie. The store not only gives a new artistic expression to chocolate but also explores new sources of taste and newer avenues for the versatility of chocolate. Their chocolate delicacies are paired beautifully with a high tea selection of petite French savouries, signature flavoured hot chocolates.
99 Pancakes
Nothing lifts our spirits like the smell of pancakes in the air. A pretty glass door with the words 'Life is too sweet, eat dessert first' welcomes you inside this cute café. Their menu is divided into Holland, French and deep dish pancakes. Apart from their classics like Holla Nutella and Choco Banoffee, they have pancakes with a spicy twist as well, which include Tikka Hunger, Mission Mushroom, Mexican Paradise etc.
Theobroma
Our eternal classic place for desserts, Theobroma place needs no introduction! From freshly baked brownies to tea cakes and from macrons to pastries – we love everything about this place. If you're a fan of rainbow cakes, we'd recommend you try the one at Theobroma.
Le15 Café
Started and run by the one of India's best pastry chef – Pooja Dhingra – Le15 Café specialises in macrons, pastries and host of other French desserts as well. Since their launch in Mumbai, this café has been offering India the rich and ethnic taste of France and its tradition of patisserie.
Bombay Street Treat
Sandwiched between gorgeous graffiti on the walls of Rhythm House is Bombay Street Treat, which is nothing but a paradise for all the ice cream lovers. They serve ice-cream cookie sandwiches, cake sandwiches and sundaes which are delicious, along with being spectacular. They have amazing and offbeat ice cream flavours like melon mint, pecan butter, French vanilla, blue cotton candy etc.
Twisting Scoops
Ever tries Turkish ice-cream? You can now witness the theatrics of the globally famous Turkish ice creams right here in Fort, all thanks to Twisting Scoops. They have tons of flavours for you including Alphonsya, masala chai, lemon mint, Royal Caribbean etc. They've even got the delicious Turkish coffee.
Millies Cookies
A quirky pink café in Fort, they literally master the art of baking fresh cookies. You've got to try their cookie pops which are like lollipops, but in a cookie form. Their signature giant cookie include nutella cookie pizza, chocolate giant cookie etc.



Ask Protima a question