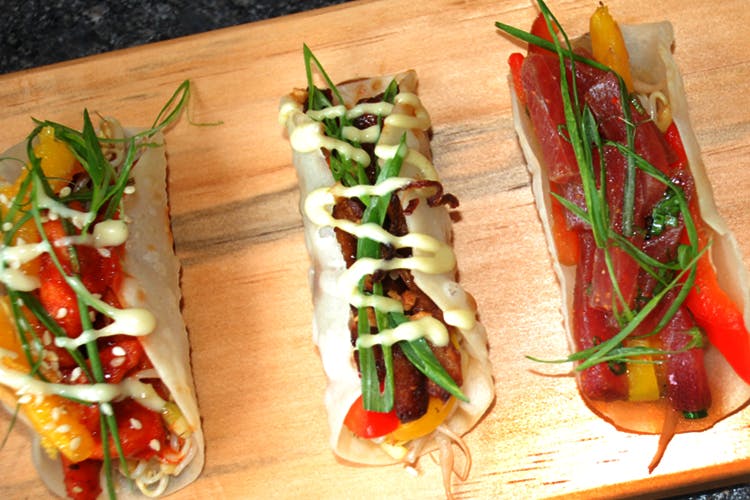 Must-Try: Korean Tacos At Umame With Pulled Pork, Prawns And More
Shortcut
It's a shame that Umame at Churchgate isn't better known – especially for its Korean tacos. I haven't had anything like that in any other place in Mumbai.
Chow Down
Umame is great for Asian food in general, but for its Korean tacos especially. A food truck-inspired dish, the Korean taco is only available here and at Joss restaurant. The classic corn tortilla is stuffed with Korean classics, such as bulgogi and kimchi. Umami has a range of Korean tacos, such as pulled pork, prawns, mock bulgogi and more. The Bibimbap there is also a must-try.
For dessert, check out their gigantic The Big Bang Theory. Pastries and desserts are laid out on a silicon map in patterns resembling the solar system. It's as spectacular to eat as it is to Instagram. They also have a fantastic wine selection if you're interested.
Anything Else?
Umame is a great spot to head to for a romantic date. The staff is courteous and efficient, and are very knowledgeable about what they're serving. Don't forget to make a reservation.
So, We're Saying...
Head there soon for a fancy night out.
Comments