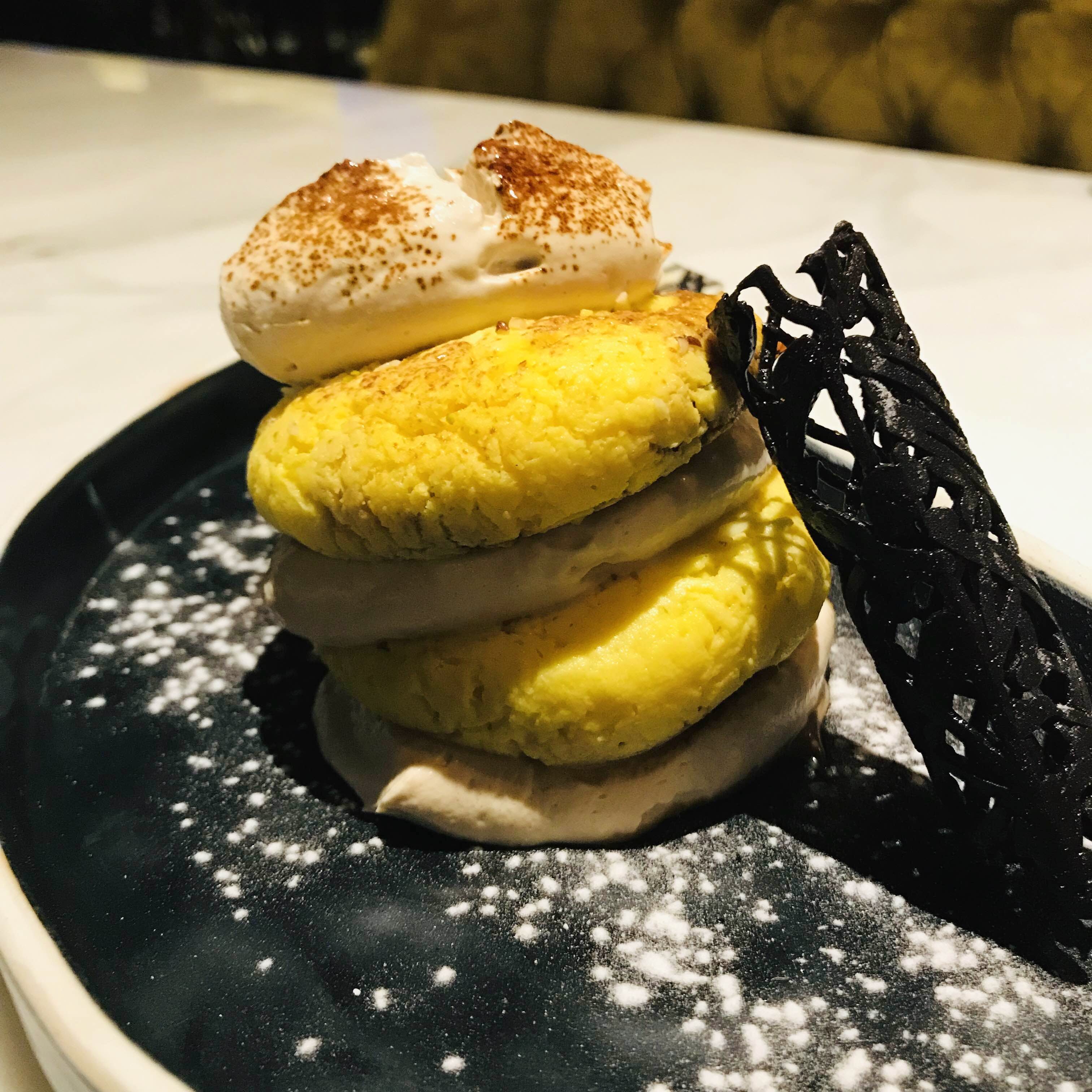 Unique Blend, Elegant Dining & Phenomenal Service At Pepper & Pint
What Makes It Awesome?
A very new place in the vicinity of Juhu beach- an area full of competition where the slogan applies "Survival of the fittest". This is a flagship outlet and there are more in pipeline. This is located on the second floor in the Horizon building on Juhu Tara road. Branding before entrance is done remarkably. well with the brand and tag line in golden font and covered with artificial leaves. The outlet looks posh upon entering and tables are spacious and luxurious. Lights are adequately perfect. You can feel elegance in the air. The waitstaff is always smiling and approachable. Events are going to be lined up soon in the outlet so keep a watch. They started with a live singing session today and the upcoming events include Ladies night, karaoke singing, dual singing, etc. My experience was truly a special one because of the people mentioned next; Narsi- the helper, Anil & Nazir- the waitstaff, Sultan- the manager & Rakesh Talwar - the head chef. Mr Talwar has plenty of experience in the food industry and that for sure reflects in the dishes at Pepper and Pint. Drinks/Beverages: So, they have a good chunk of variety in mocktails and the cocktails were mostly the classic ones. We went for Martini (vodka-based instead of gin) because we wanted to try it. It is supposedly one of the renowned classic cocktails. This one was more of a Dirty martini with the base as vodka, mixed with dry vermouth and garnished with Olives. It was made well to taste it as it should but I don't prefer these types of drinks much. Sometimes you try things just to try it and not to enjoy, it was an identical experience for me. I think I am more of a whisky person. We tried Grape Gingerini as a mocktail; it was a mixture of Grape juice, red sangria and ginger ale. This was a better one compared to the cocktail and it should be tried. Food: Out of the food section we loved a few of them and I will mention a couple. The name of the appetizer might scare you and you would not want to try but I insist you give it a try, you won't complain. It is called Kaccha Kela Tawa Fry - this is raw banana boiled, mashed and made tikkis of, served with Thecha sauce (comparable to green chutney) which was topped with slight mayo sauce and one laccha onion ring on each of the tikki. The combination was very unique and wonderfully presented. This won't taste very different from your regular tikkis but it is something new to try from the regular course. It had 6 pieces. In mains, we liked the Narangi Kofta With Laccha Paratha. This was a complete dish with the main course, bread, and accompaniments in the form of laccha onion and rolled papad. It was well exhibited. The gravy was thick and red. There were 4 koftas in the gravy and they were quite similar to mix vegetable kebabs but a softer version of them. Also, the gravy was a little tangy which made it different from the regular main courses. Nowadays I am in love with laccha paratha so much so that I can have them all day, every day. Desserts: Moving to desserts, they have a few options to try from. We opted for Blueberry Creme Brulee. It was a typical creme brulee with a custard base, topped with a hardened caramelized sugar coating. The twist here was the blueberry which was over and under the dessert. Blueberries are good for the brain and this dessert was good for my taste buds. The following one is a fusion of Indian and Italian dessert. It is called Rasmalai Tiramisu. Rasmalai is a Bengali dessert which is soft sweet and a derivative of milk or a milk-based dessert. Tiramisu, on the other hand, is an Italian coffee-based dessert; It involves a lot of processing but the main ingredients being coffee and cocoa. So, this dessert was an alternate placement of the both topped with an edible chocolate piece. This was a distinctive dessert to try. And as they say "Alls well that ends well" Other items ordered were Paneer crunchy served with cotton leaf sauce & Spaghetti, crispy calamari and basil pesto. Soon they will start delivering food at your doorstep through various online food partners. They are also coming up with various menus for kids, kitty parties, Jain, etc. The washrooms are very well kept with tissues and fresheners. This was a classic visit. Closure: Cuisines served: North Indian, Continental, Italian, Chinese Best for lovers of: Live music, desserts, Romantic ambience, service Pros: Desserts Outlet location Recommendation: Paneer crunchy Narangi kofta with Laccha paratha Blueberry creme brulee Rasmalai Tiramisu
What Could Be Better?
Cons: Some dishes can be better. Dining table napkin should be available considering the elegant ambience
More Information
Pepper & Pint - Hotel Horizon
Nearest Metro Station: DN Nagar
Comments