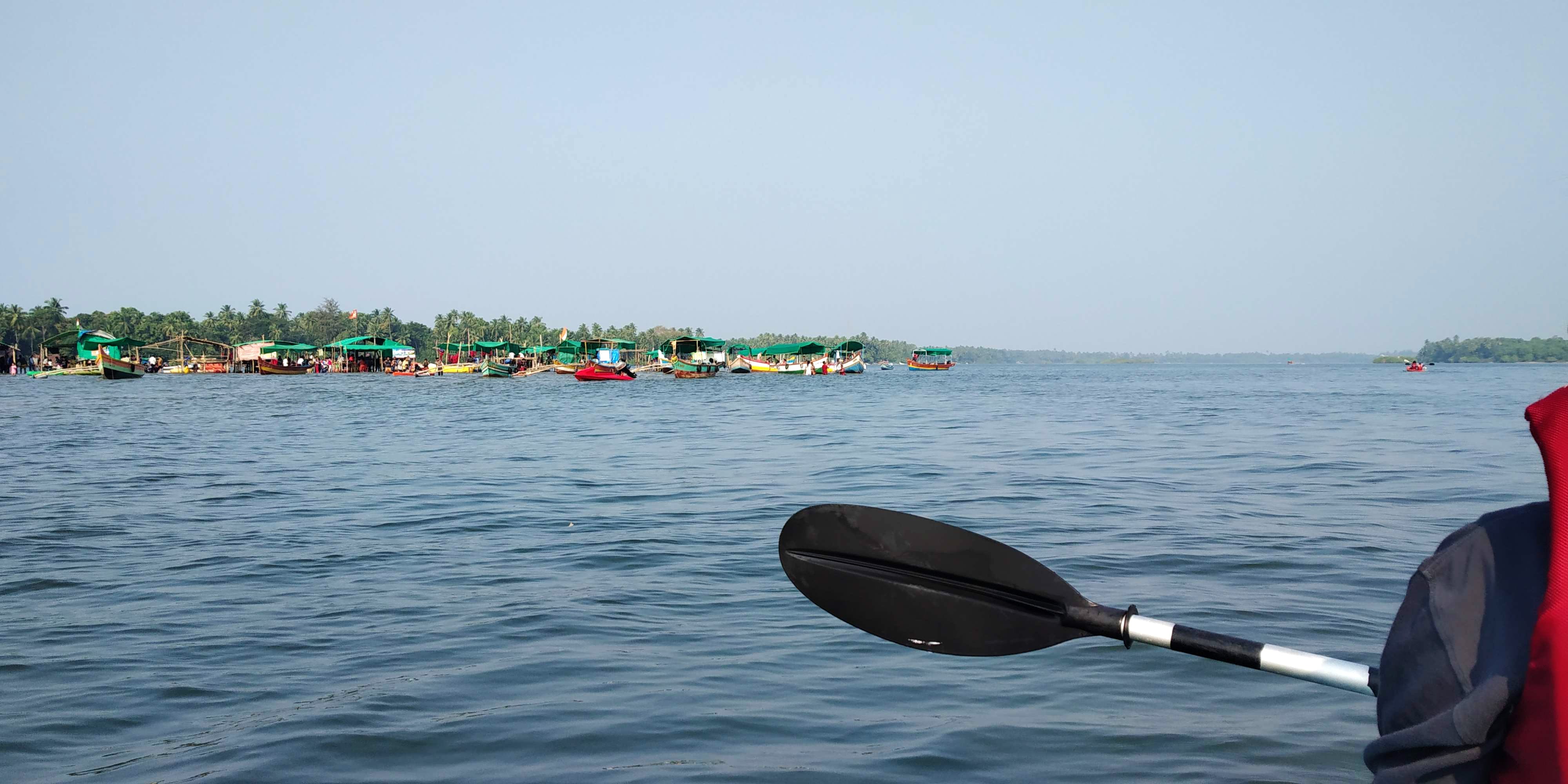 Unraveling The Gems Of Tsunami Island
What Makes It Awesome?
Tsunamis usually tend to leave a tragedy behind with the upheaval that it causes. However, in this rare case, it has turned out to be a blessing in disguise for the village of Tarkarli. In this small town which boasts of the river Karli flowing on one side of it and the magnanimous Arabian sea on the other side, it was a turn of events after the tsunami thronged the western coast of India in 2004. The delta was loaded with sand from the bottom of the sea and this gave birth to a tiny island amidst the river Karli which is known as the Tsunami Island. The route to Tsunami island is through the Devbagh beach from where a boat can be taken and there are various other spots there which can be visited too. They have the Dolphin point, Sangam (Meeting point of the river and sea), Arches and much more. The greenery surrounding this island is indeed very beautiful. Tsunami island is thronged with a number of water sports and activities being conducted here along with a number of stalls which serve delicious and cosy Maharashtrian and Malvani snacks. The island remains partially submerged in the water more than half the time due to the high tide. The water is clear and the constant wading through water makes you really hungry and the stalls turn out to have the perfect dishes. I enjoyed kayaking with a bunch of my friends where we were free to get into the river and experience the current. It was a lot of fun having kayaking matches and exploring the nearby sights. They have a huge number of water sports here. Jet skis, Banana boats, parasailing, kiddie rides are just a few of those rides. It is serene and beautiful here. The best part was the absolutely soulful and simple food that we gorged on here. Right from Maggi to the traditional Ukadiche Modak, we tried everything. The Ukadiche Modak is a special Malwani dish which consists of a sweet coconut mixture stuffed in rice flour and steamed like baos. It has a peculiar taste of coconut, cardamom and similar Indian spices and tastes absolutely delicious. It would be a shame if we didn't try the Vadapav. I and my friends couldn't stop filling ourselves on this spicy and hot treat which gave us just the warmth that we needed. Maggi noodles were of course served and we even tried the delicious Misal Pav. It was only after visiting this place that I realized something so beautiful could come out of such a disastrous tragedy. Not only has it become a source of joy but even a source of employment for all those food stall owners and the water sports organizers. Being a Thalassophile myself, I couldn't have asked for a better place to unwind and enjoy with my squad. The place won my heart and it definitely took a long time to come back from that blissful Sangam which in a true sense was a merger of nature's wrath and its blessings!