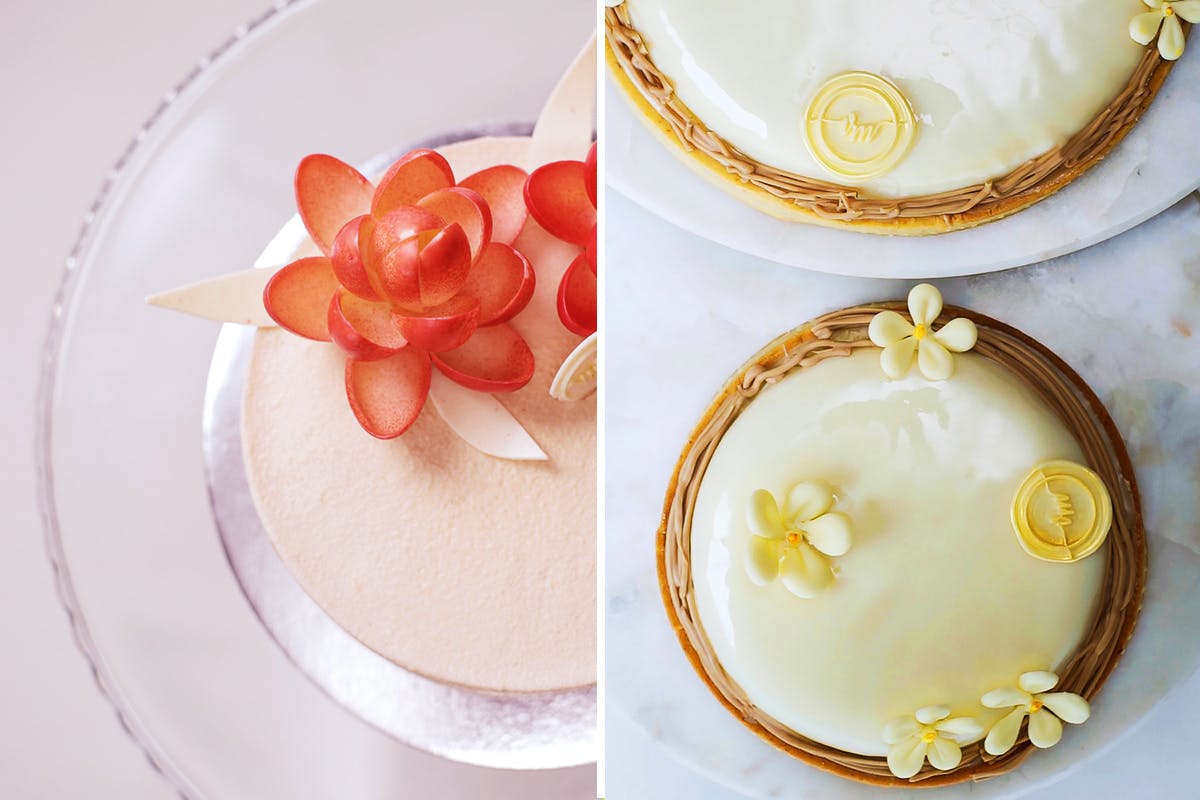 Gateaux, Tarts & More: This New Bakery Makes Edible Floral Creations That We Can't Get Enough Of
Shortcut
If you're the kind with a sweet tooth, you're in for a treat. Vanilla Miel, a new bakery in town, makes handcrafted edible floral creations, perfect for special occasions. While they certainly look gorgeous, they have the capacity to melt in the mouth, making them the perfect edible baubles to enjoy.
What Makes It Awesome
Taking inspiration from something as simple as vanilla and honey (their brand identity), the sister duo, Isha Shetty and Mansi Shetty Bafna, have created edible works of art that they believe should be an experience in itself. The petit gateaux, entrement and tarts at Vanilla Miel have around six layers, with every single layer channelling a different subtle flavour and yet coming together once eaten. We sampled their Vanilla Miel, supposedly their classic flavour which can be customised by adding a layer of any berry that you like (yum!), and Sienna, a chocolate ganache with cocoa hazelnut crunch. What we loved was that the flavours popped as soon as you had a bite, but were still subtle and not too sweet. Also, their packaging is gorgeous!
Pro Tip
Every decorative element, including flowers, on their desserts and tarts, are 100% edible – handcrafted with pure chocolate and each one individually painted. it's the perfect fix for a rainy day, or any other, for that matter.
Comments