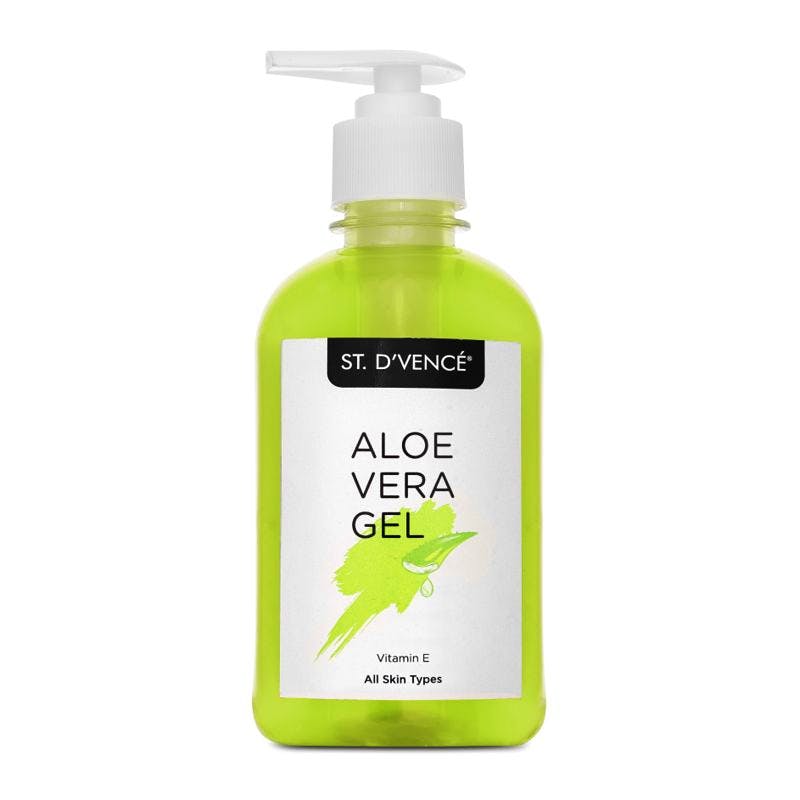 Love Animals And On The Look Out For Cruelty-Free Vegan Beauty? Check Out This Brand
Shortcut
Animal lovers looking out for natural beauty that's cruelty free will find a range of products to choose from at D'vencé. This beauty brand has products that are made with hand-picked natural ingredients, and are made without sulphates, parabens, phthalates, mineral oil and harmful chemicals - whew! Read on to see what they offer.
What Makes It Awesome
With a premium feel, D'vencé has a range of products that cover the spectrum of skin and body care. There range includes a selection of body wash, face wash, moisturisers, carrier oils, multani mitti and aloe vera gel.
At INR 299 for 275 ml, the aloe gel comes in a convenient pump that's mess free. Aloe's a great addition to any skincare routine and perfectly suited to our weather. Ideal for soothing sun burn, irritated skin, and dry skin, aloe is a multi-purpose addition to our routine.
Their Tea Tree and Eucalyptus Oil Body Wash comes in 3 different sizes. It's formulated with essential oils and starts at INR 199.
The range of face washes includes 4 different types for different skin types that are free of chemicals and detergents - choose from Tea Tree And Neem, Lavender Oil Face Wash, Argan Oil Face Wash, and Geranium Oil Face Wash. Prices start at INR 299.
Anyone into skincare knows moisturizing is one of the key steps you need to add in your routine and D'vencé has 3 variations - An Original, An Autumn, and a Winter Edition each in varying degrees of moisturising care. We tried Their original lightweight moisturiser for normal skin and we have to say it melted into the skin, leaving no annoying sticky trace! However, those with a sensitive nose, beware, it's a strong fragrance that might not suit all.
If you're into aromatherapy or using skincare oils in your skincare routine, their carrier oils are ethically sourced, organic and cold-pressed. Choose from sweet almond, coconut, neem, argan, jojoba and more.
All in all, this all-natural vegan brand is one to check out if you are looking for vegan, cruelty-free skincare that's made in India.
What Could Be Better
While all the products are natural and free of harmful chemicals, it's still best to do a patch test if you have sensitive skin before trying a new skincare routine or if you have a history of sensitive skin.
Pro-Tip
Their online website offers great combo offers and sales, plus 60 ml trial packs that you can check out.
Comments