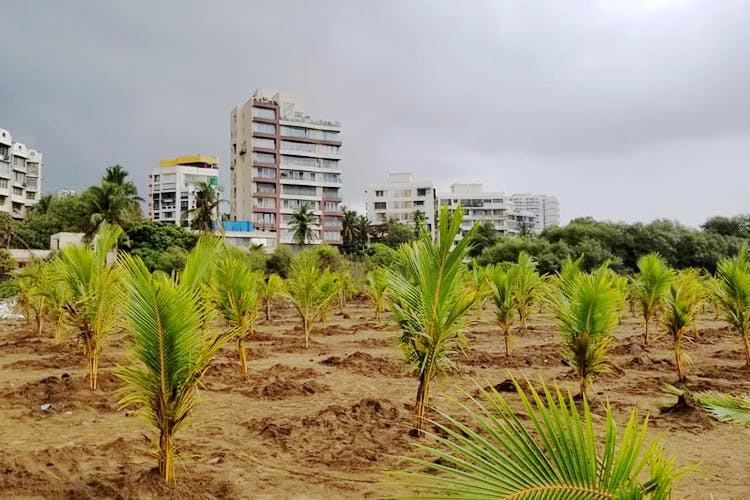 After A Massive Clean-Up, Versova Beach Now Has A Coconut Lagoon & It Looks Unreal
Shortcut
In October 2015, lawyer Afroz Shah and his octogenarian neighbour started cleaning the 2.5km long stretch at Versova beach. 88 weeks later, 5.3 million kg of trash has been removed from the beach, and now, the beach isn't just clean, but also has a lagoon.
300 Trees And Counting
After making the beach clean and pristine, Afroz and his team didn't just stop there. As reported here, "500 members of Versova Residents Volunteers (VRV) led by Afroz planted 10-foot-tall trees at Sagar-Kutir, the entrance to the beach, adjacent to mangroves". After having planted 300 trees, the residents have plans of planting 200 more trees on the beach, and will continue to plant more as time passes, which will all be a part of their mission to complete the coconut lagoon project.
The beach looks stunning, with the lagoon adding some more to its natural beauty. The trees are two-years-old and will grow with time, making the beach even more appealing. In fact, if you wish to volunteer and add some trees to the lagoon, it's a very easy task. Get in touch with Afroz here and he will help you do the job right.
So, We're Saying...
Now go ahead and do your bit to add to this great initiative. Because isn't it amazing to see the gorgeous Versova Beach in its true glory?