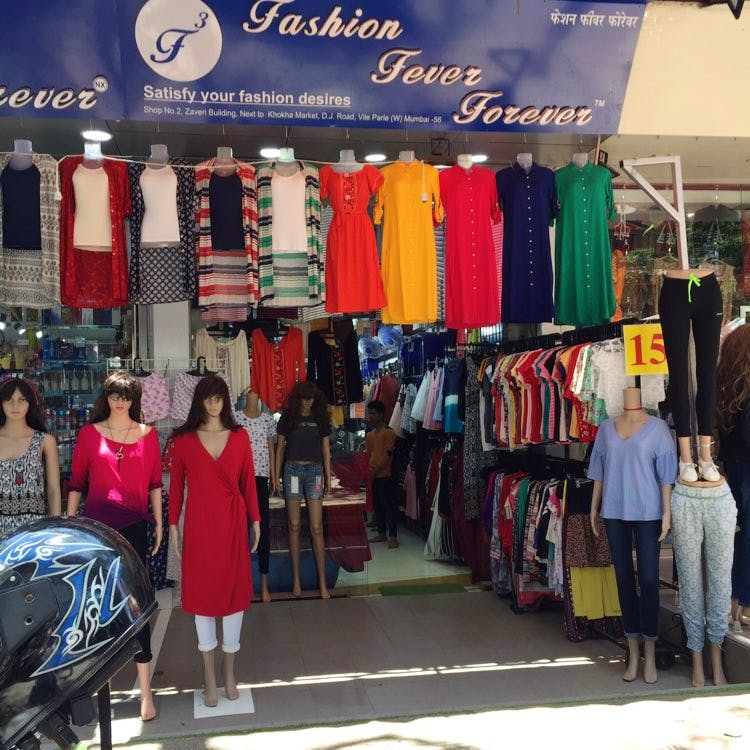 Get Quirky Tops Starting At INR 250 From This Vile Parle Shop
What Did I Like?
There is a tiny shopping market near vile parle station. There are these two shops which are amazing: One named Fashion Forever, which has a lot of simple and funky t-shirts, shirts and tops. All starting from INR 250. They have a row full of t-shirts, you have to pick your perfect one. They also have simple and pretty kurtas, some maxi dresses as well. So, those who are college-going and broke, head to this shop for a haul. And there's another shop right beside it called Divya, which has all fancy tops and pretty dresses. Tops are lovely and unique, and begin at INR 500.
Anything Else?
And along with all of this, there's a tiny market on left side, which won't look like a market from outside, but has lots of tiny shops inside. You get different colorful, gotapatti, mirror-worked dupattas and all kinds of cotton material including ikat fabrics and blouse materials. Plus there's a lane beside it, full of tailors, almost like 12-15 tailor shops in a series, that will take away all your stitching woes. All kurtas, blouses, dresses and ethnic pieces can be stitched here.