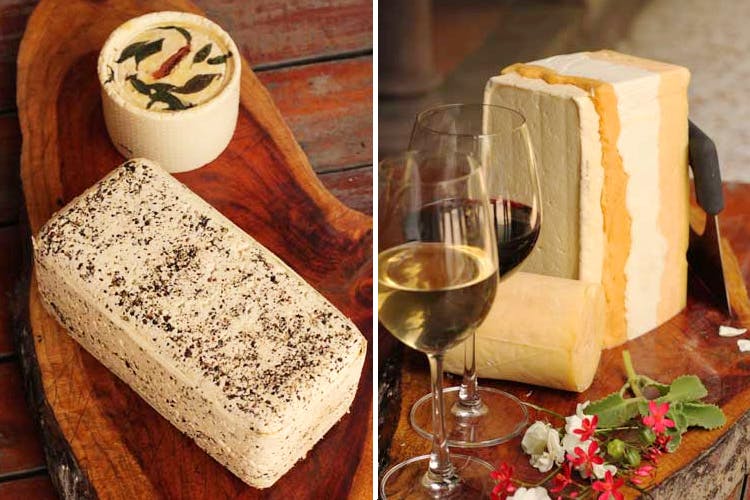 #WeekendGoals: Did You Know There's A Huge Cheese Factory Just 3 Hours Away From Mumbai?
Shortcut
We stumbled upon something incredibly cool- There is a 2-acre huge cheese factory only 3 hours away from Mumbai at Koregaon Park in Pune, that you can tour on the weekends, watch and attend cheese tastings too,

What Makes It Awesome
ABC Farms in Koregaon Park, Pune is a dairy farm and a cheese factory where over 70 types of dairy products and cheese are produced. From blue cheese and mozzarella to paneer and yogurt, everything is produced under one roof. You can visit on any day from Monday to Saturday, sign up for a cheese factory tour and they will take you through the cheese processing units, have you taste ten types of cheese, and other products and basically give you a lowdown lesson on all things cheese. We are serious.
A tour per person costs INR 1000 (plus taxes) and includes the tour of the factory, tasting of 10 types of cheese, a pizza wedge, 4 types of milk products. Make your booking soon by calling the office. You can also write to abcfarms@gmail.com to book a tour.
Pro-Tip
They even organise an annual Cheese Festival during the year-end (November-December), where travellers and folks can enjoy different varieties of cheese including coffee cheese, Kiwi cheese, Black Currant cheese, Organic Smoked cheese, Sundried Tomato and Basil cheese etc.


Comments