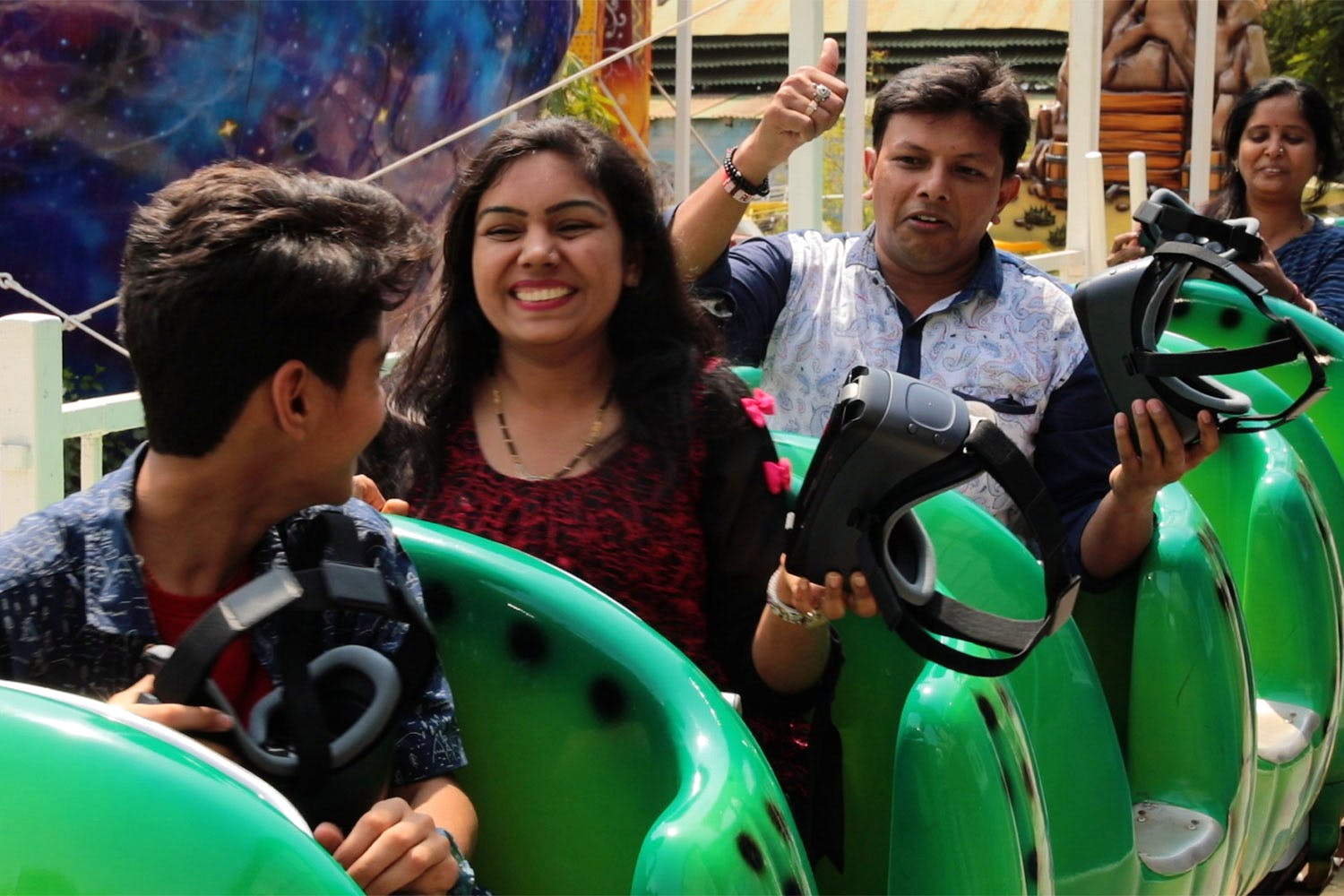 First Look: You Can Hop On To India's First Virtual Roller Coaster Ride From Today
Say What?
If you think that this city has its fill of the exotic and the futuristic, you've got it wrong. EsselWorld, one of Mumbai's oldest and most well-known theme parks, has a huge surprise in store for all of us and we're sharing it with you.
Sitting on a roller coaster sure gets that adrenaline pumping alright but imagine that with another layer – a VR head gear to add that extra oomph. Yup, you heard that right. It's India's first ever Virtual Reality roller coaster called the Tunnel Twister.
Tell Me More
Spread over 42-acres of land and 59 attractions in it, Essel World has enough reasons to pay it a visit ever so often. The new ride piques our interest because we've never seen something like this yet.
The Tunnel Twister ride has been enhanced to blend the physical sensations with the digital world, so adults and children can enjoy it together. The two-minute roller coaster can accommodate 12 adults or 24 children at a time.
Buckle Up
It's the perfect time to get yourself pumping and experiencing something you've never done before. We can hardly wait to give this a shot ourselves. See you there!
Comments