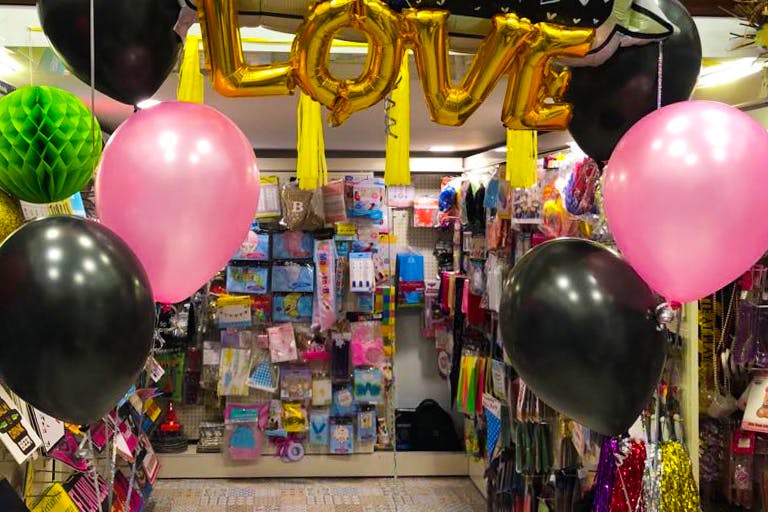 Get The Party Started With Singing Balloons Or Lego Plates From This Wild Store
Shortcut
Planning a party? Got your guest list ready? Then the only thing you're missing is the party essentials and Wanna Party is where you should be headed. A multi-city store, you can find this in Goregaon East, Bandra or Andheri West in Mumbai.
What Makes It Awesome
They have a collection of over 5,000 things which is available to see on their website. And all neatly slotted event wise – first birthday, bachelorette, baby shower, return gifts, Halloween costumes and more.
The store has such a brilliant collection that you might just end up planning a party so you can put these supplies to use. The Wanna Party store in Goregaon East is especially thriving thanks to bachelorette party needs. Be it bride-to-be disposable plates (INR 199 for a set of eight), sexy lady cocktail stirrers (INR 150 for 12), willy-shaped balloons (INR 350), or black feather wings (INR 500), they have all the kink you'll need. But don't get scandalised yet.
They have a whole range of balloons – number-shaped balloons, printed ones, a leaping frog balloon, and even the ones that sing. Then comes a range of candles – shaped as fancy numbers, those that refuse to blow out, those that look like candy, fruits, emojis and what not.
Also, if you're looking for pool party supplies, they have a beer pong inflatable pool for INR 2,000 to make sure no one returns from your party sober. They also sell glow in the dark items and a range of wearables that will take your revelry a couple of notches higher. And don't even get us started on the costume options and accessories they have.
Pro-Tip
Get that party finally started because all your funky supplies are all here under one roof.